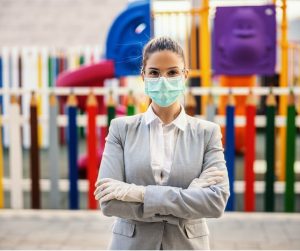 Homeowners refinancing today are often surprised to hear that they've been granted an appraisal waiver – saving them hundreds of dollars.
But what is it, and why are banks offering it?
Being granted an appraisal waiver means that you won't be required to have an appraiser come into your house to assess it's worth. If you'd have an appraisal in the past, you know that the appraiser looks into every room, checks light switches, turns on appliances to see that they run, and turns on faucets to check water pressure. He or she checks for cracked windows, loose handrails, peeling paint, and much more.
Then, after taking measurements and drawing your floor plan, the appraiser returns to an office to fill out a comparison form and weigh the various features of your house against others that have sold and closed recently.
This process gives the lender assurance that the house is worth as much or more than they are lending you. It also costs you, as the homeowner, anywhere from $200 to $750, depending upon the size of the house and where you live.
So why would the banks waive that appraisal?
The primary reason right now is COVID-19. They're doing all they can to reduce human interaction. They hope this will help stop the spread of the virus.
But – doesn't this increase the bank's risk?
Possibly, and that's why appraisal wavers are not offered to everyone. In fact, in most cases they're only offered to homeowners who are refinancing with no cash out and a history of making payments on time. Home buyers may be offered this option if they have excellent credit, a sizeable bank account, and solid income.
Banks do not go into funding blind. They have their own in-house software that evaluates properties when offering an appraisal waiver.
Borrowers face uncertainty either way. A lender's "software estimate" may come in higher or lower than the actual value. But – so might an in-person appraisal. If you have been granted an appraisal waver and the estimate comes in low, you always have the option of requesting a traditional appraisal.
Note that not all lenders offer the appraisal waiver option. However, loans backed by Freddie, Fannie, or the VA do, as long as specific guidelines are followed.
If you'd like to know more or learn whether you could refinance with an appraisal waiver, give us a call at Homewood Mortgage, The Mike Clover Group. We'll be glad to talk with you.
Call us today at 800-223-7409