We provide stated income loans in Texas and Florida
Stated Income Loan Requirements
Loan Types: 5/1 ARM and 7/1 ARM
Minimum Credit Score: 700
Maximum / Minimum Loan Amount: $2,000,000 / $510,401
Down Payment:
30% on Loan Amounts up to $1,000,000
40% on Loan Amounts up to $2,000,000
Reserve Requirements:
Loan amount <= $650,000, mimimum liquidity = $100,000
Loan amount > $650,000 to $1,000,000, minimum liquidity = $250,000
Loan amount > $1,000,000 to $1,500,000, minimum liquidity = $500,000
Loan amount > $1,500,000, minimum liquidity = $1,000,000
Cash equivelent securities / readily marketable securities may be used as verified liquidity
Funds in a retirement account will not be included as verified liquidity
Self-Employment Requirements:
Must have been self-employed for a minimum of 2 years in same line of business
Minimum 6 months bank statements for both business and personal assets must be provided
Business Number must be verified via 411 or Internet
Business license or CPA letter verifying borrower's ownership of business for last 2 years
State income levels are to be validated by documentation in file to be determined as reasonable, e.g., average monthly deposits should support income levels or other documentation must be provided.
Passive income (retirement, Social Security, trust, interest dividend, annuity, child support, etc. must be fully verified
Rental agreements must be provided if rental income is used to qualify
U.S. Citizen
Self Employed Luxury Home Loan Video
Testimonial:
When purchasing my personal home I used Mike Clover, he delivered and closed on time. Giving a lender 5 star review from an award winning Realtor of 32 years should tell you all you need to know. Mike is personable and prompt on returning phone calls also!
— Pamela Kizer Payne Facebook Review
Texas Owned & Texas Operated!
Call us at 1-800-223-7409 or submit information for a FREE Quick Quote!

Click here to install my Mortgage Expert Mobile App
Features Include:
Mortgage Calculator
Live Mortgage News
and Much more!
Compatible with Android and iPhone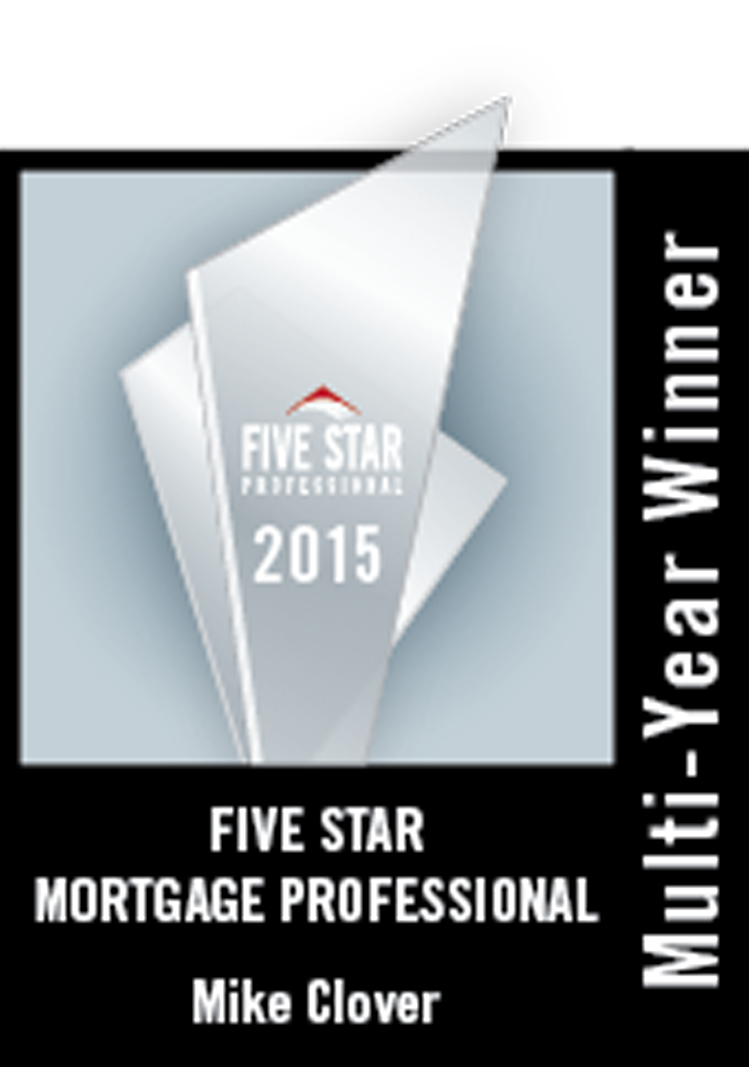 Mike Clover is a 2015 Five Star Mortgage Professional, Multi-Year Winner featured in Texas Monthly Magazine
This Award for exceptional client service is only awarded to 1% of all the Mortgage Professionals in the Dallas/Fort Worth region