Apply online or call one of our loan specialists Toll Free 800-223-7409.
9AM to 5PM Monday through Friday Central Time today!
---
Jumbo Home Loan Expert
90% financing upto $850,000
Think of a home where family legacies begin beyond the traditional paths. Where family values are abundant and the pursuits of life cherished.
Today you can achieve your wildest dream. Live in the most sought after residential communities in America. Yes, it's true, Lakewood, Highland Park, Briarwood, University Park, Merriman Park, Whitley Place, Stonebridge Ranch, Willow Bend Country Estate, Stonebriar, Preston Hollow and others could become the new luxury community where you and your family call home.
Buyer Example:
Luxury Home Sales Price: $944,000
10% Buyer Down Payment: $94,000
Loan Amount: $849,600
Interest Rate: 4.25%
APR is 4.252% and 7/1 LIBOR ARM
Based on a credit score of 740
Terms subject to change without notice.
To arrange your loan, call upon the expert, Mike Clover, Five Star Mortgage Professional, Multi-Year Winner featured in Texas Monthly Magazine. This is an Award given for exceptional client service – awarded to 1% of all Mortgage Professionals in the Dallas/Fort Worth region.
We look forward to helping you with your jumbo loan.
Our Pre-Approval consultation is free and without obligation

Click here to install my Mortgage Expert Mobile App
Features Include:
Mortgage Calculator
Live Mortgage News
and Much more!
Compatible with Android and iPhone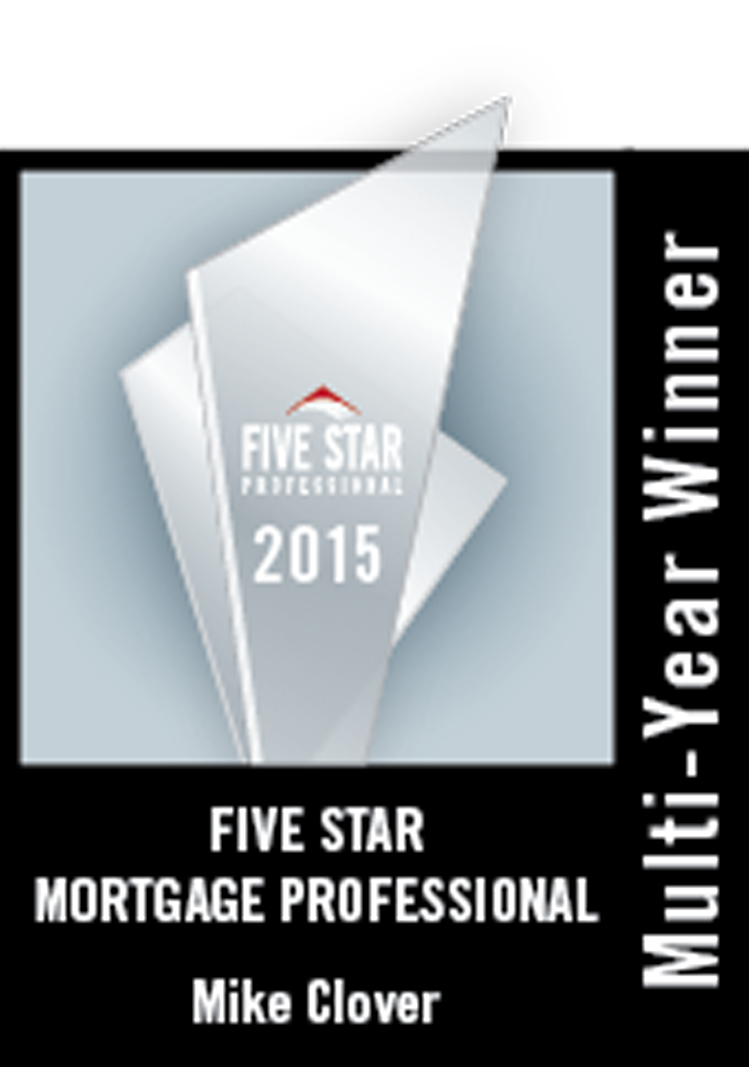 Mike Clover is a 2015 Five Star Mortgage Professional, Multi-Year Winner featured in Texas Monthly Magazine
This Award for exceptional client service is only awarded to 1% of all the Mortgage Professionals in the Dallas/Fort Worth region