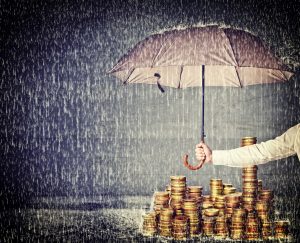 You've saved up the typical 5-20% for a down payment, but haven't yet been able to purchase a house.
What should you do with that money as you continue the search?
The answer depends a great deal on your future plans. Will you call off the search for now and wait for the market to cool down – or do you have hopes of finding your home in the near future?
If you're taking a break, how long do you plan to wait?
Only a few weeks? Six months? Or perhaps you have kids in school and won't get serious about moving again until the school year is ending.
At this point, time frame and safety are more important than yield.
Do you hope to need access to your down payment funds in a matter of days?
If you're still actively searching, you want that money accessible immediately, so a savings account is the best choice. Many financial experts recommend placing that down payment money in a separate account from your regular savings – perhaps even in a different bank. That will reduce the temptation to dip into it for other purposes.
Waiting to buy carries some financial risk.
Although all indicators suggest that the market is cooling, home prices could still rise. Should that be the case, your down payment would need to be larger.
As of July 2021 the median home price in Texas was $191,902, and the year over year increase from 2020 was 12%.
Assuming you plan to purchase at that median, your down payment today would be:
5% = $9,595
10% – $19,190
20% – $38,380
Adding 12% to these numbers would bring them to $10,746, $21,492, and $44,105 respectively.
If you pay a higher price, you may need a higher down payment.
Thus, if you know you plan to wait at least 6 months, you may want to place part of your down payment in a money-market fund, bonds, or another low-volatility investment that will help it grow.
Note that some savings accounts offer higher yields, but have high minimum-deposit requirements.
Other higher-yield investments require a time commitment that would interfere with buying immediately when the perfect house appears. The gain you'd see from higher interest would be wiped out by early withdrawal penalties. Be sure you know and understand all of the terms before placing your money in a CD or other time deposit.
Your best course of action may be to continue saving and putting money away in a savings account for the down payment. After all, the larger your down payment the better terms you'll qualify for when you get your home mortgage loan.
Always consider the tax consequences.
If you know you will wait longer than 12 months to resume your home search, you could put 100% of your down payment in a market fund or municipal bond. Even waiting 6 months could make it advisable to split the money between a regular savings and a market fund.
However, do consult with your tax advisor before moving forward.
Savings accounts don't pay much, but…
Your money will be there when you're ready to use it.
Other investments, such as cryptocurrency and special-purpose acquisition companies, can and often do produce high yields, but they come with the risk of losing it all.
Call us…
We at Homewood Mortgage, the Mike Clover Group, are not tax advisors, nor do we sell investment vehicles.
However, we will be glad to show you how the amount of your down payment might affect the rate and terms we can offer on your home mortgage. We're known for our low rates, low closing costs, and fast closings, so take the time to get acquainted.
Call us today at 800-223-7409