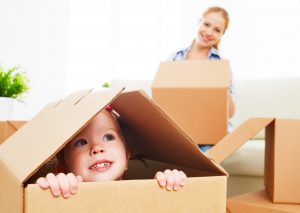 The house and the neighborhood you choose are important, but even more important is buying it correctly. You want that house to be a joy. If you make mistakes in buying, it will be a burden.
So start at the beginning – with getting your finances in order.
We know, looking at homes is more fun than doing math, but the math does need to come first. Become financially ready for this giant step by putting your credit in the best possible shape, paying off old debt, and saving at least 3 months' worth of living expenses in an emergency fund.
Remember that when you become a homeowner, responsibility for repairs and maintenance are all yours. If the furnace goes out on a cold winter's night, you can't ignore it and you can't postpone it – you'll have to get it fixed. If your roof is damaged or leaks, you will have to hire asphalt shingle roofers. If you experience sewer line problems, you will need Septic service near Jefferson. And unless you took out a good home warranty plan, you'll have to pay for it.
The emergency fund is also good insurance in the event that you should become ill or injured and be without income for a short time.
Next, save money for your down payment, closing costs, moving expenses, and any updates you'll want to make before you occupy a new home.
How much money does that take?
Save at least 10% of your eventual purchase price for a down payment – 20% if you can. Paying 20% down means you won't be paying mortgage insurance, and that can save you thousands each year.
On average, closing costs will cost about 3% of the price of the home. These are the fees charged by the title company, your lender, and the "prepaids" that cover property taxes and homeowners' insurance reserves.
Moving costs can range from just enough to cover gasoline to several thousand dollars. It depends on how far you're moving and whether you hire a professional.
What about updates? Can you move in now and make improvements later, or do you really need to repaint and install Orlando flooring first? Allow for that cost.
Next, get preapproved for a mortgage loan.
This is the step that will show you just what you can spend and what it will cost you to borrow the money. It's completely different from a loan pre-qualification, so don't get the two confused.
To obtain pre-approval you'll go to your lender with the same documents and verifications that you would take if you'd already found the home and were ready to get the loan. He or she will verify everything, then send the file to preliminary underwriting.
At the end you'll be better off in two ways: You'll know your limit, so you won't spend starry-eyed days looking at homes that are beyond your reach. (Once you've looked at homes you can't afford, the ones you can afford don't look very appealing.) Second, when you have a pre-approval letter in hand, your home offer will be taken seriously, and will probably be accepted over any offers that come without a letter.
After all, no seller wants to take a house off the market and wait to see if the buyer will qualify for a loan. They'd much rather see it there in writing that "Yes, you can buy this house."
Choose the loan option that's right for you.
For many people, a fixed-rate loan is the best option. It gives you the security of knowing your payment will never increase due to fluctuations in interest rates. However, there are times when it's wise to choose a Lender Paid Mortgage Insurance loan.This is an issue to discuss with your lender.
Most borrowers also choose a 30-year loan, but for those who can afford it, a 15-year term is better. You'll own the house in half the time while spending many thousands less on interest. The difference between 30 years and 15 years at 4% is $262 per $100,000 loan. ($477.72 at 30 years, and $739.69 at 15 years.)
Once you're pre-approved and know what you CAN spend, consider what you WANT to spend.  
Remember that your lender doesn't have any idea what you like to do in your spare time. He or she doesn't know of your passions or your future goals. You probably do have a few ways you like to spend money – whether it's sending your kids to a fantastic summer camp, attending concerts, or collecting antique cars.
Leave room in your budget for those things that matter only to you and yours.
Choose a real estate agent to help in the home-buying process.
Sure, you can search on line and get an idea of what's available, but when it's time to actually locate the home of your dreams, you need professional assistance.
First, they know how to sort through the listings to find homes in the neighborhood that's right for you. Remember that the neighborhood is the one thing you can't change once you've purchased a home.
Next, they sometimes know of homes that are just coming on the market. In a competitive market, that will give you an edge.
After that, they know how to write the offer to protect your interests, and to present the offer in the best light. After that, they employ negotiation skills to help you get the most favorable price and terms.
How to choose the right agent.
Look for an agent who has knowledge and experience in the area where you wish to purchase a home. You want someone who is familiar with values and trends in the area and who can answer your questions about services and neighborhood amenities. This is not the time to choose someone from another part of the city, or worse – from another city.
You also want someone who is enthusiastic about helping you and who answers or returns your phone calls or emails promptly. Don't settle for someone who calls back in a day or two.
Next, choose an agent who takes the time to answer every one of your questions to your satisfaction.
Once you have your loan nailed down and have found a spectacular agent…
It's time to find that house.
Before you begin looking at homes, create two lists. One is "Must have," and the other is "Would like to have." Share these lists with your agent, who will then pare down the list to include only homes that offer the features and amenities you must have. From there, he or she will attempt to put homes with your "Would likes" at the top of the viewing list.
The location is all-important.
Choose a neighborhood or neighborhoods that will put you in close proximity to your workplace, your school, your favorite recreational spots, or possibly to your friends and family members. In addition, choose a "good" neighborhood. That means one where the homes are well-kept, adding to the value of every house nearby. In fact, it's wise to buy the least expensive home in the best neighborhood you can afford.
The location is the one thing that can't be changed once you've made the purchase, so don't compromise.
Have your agent look at market trends in the neighborhood. Are homes increasing or decreasing in value? Is there new development planned that will affect home values?
Investigate the school district. Even if you don't have children, buying in a neighborhood served by a top school district is wise, because it will affect your future resale value.
Choose a layout and floor plan that works for your family and your lifestyle. For instance, if you love to cook, don't settle for an apartment-sized kitchen. While it's true that walls can usually be moved, it's expensive. So choose a pleasing floor plan from the start. Choose a floor that is the best fit for you. For tile and grout cleaning perth, visit the link. Tiles do require some upkeep and they do a great job.
Look beyond the surface. Things like paint color and floor coverings are easily changed, and since most people can't see beyond that surface, you just might get a great bargain buying a home with a lime-green shag carpet. The Gaines rug collection will offer you a whole range of carpets with intricate detail and design.
If you find any pest related problems while inspecting the house, then click on EZBugRemoval.com | PCBK and get experts to help you get rid of them before finally buying the house.
Once you've chosen the house, it's time to submit an offer.
Your real estate agent will help you submit a solid offer – which entails a whole lot more than just the purchase price.
An offer consists of many pages, outlining everything from the type of financing and your down payment to the closing date and the contingencies your agent will recommend.
If yours is a good offer and you have no competition, it may be accepted as is. However, do be prepared for a counter-offer. Your agent will help you analyze that counter-offer and decide how to respond. Remember it is sometimes best to give a little on small things in order to obtain the prize: the house you want.
After you and the seller come to agreement, you'll need a home inspection, an appraisal, and final mortgage approval.
You'll also need a little patience. Here at Homewood Mortgage, the Mike Clover Group, we strive to complete each purchase loan within 30 days. However, some lenders routinely take 45 to 60 days.
Your contingencies will probably include a home inspection, so get that out of the way first. You may have included a repair allowance in your offer, and if any called-for repairs come within that amount, you can proceed. If more money will be needed, it's time for more negotiation. Again, your agent will help you.
This contingency is important to you, because if repairs are extensive and the seller won't agree to have them done, you can back out without losing your earnest money deposit.
Your offer may have called for other inspections, such as checking for insect infestation or determining the condition of a well or septic tank. These are equally important.
The Appraisal.
Your lender will order the appraisal just as soon as you've approved the condition of the house and the underwriter has approved your loan. This is to ensure that the bank does not lend more than the value of the house. If the appraisal comes in too low, you have three choices:
You can pay the difference out of your own pocket.
You can have your agent challenge the appraisal.
You can cancel the transaction and retrieve your earnest money.
The final mortgage approval.
Within a day or so of closing, the bank will take one more look at your financial picture – and here is where far too many buyers destroy their own dreams of home ownership.
How? By doing something to change their credit scores or their overall financial picture. At this time it is crucial that you do not:
Apply for a new credit card or credit at a retail store.
Buy a new car.
Co-sign a loan.
Increase the balance on an existing credit card or retail account.
Use your credit card to make a reservation of any kind.
Quit a job.
Change jobs.
Drain your savings or checking account.
Doing any one of those things could cause your loan to be denied, so don't do them!
Finally – the closing!
Prior to the big day you should receive a copy of the closing documents for your review. These documents will outline the terms and conditions of your loan and will itemize the costs you are paying.
If you have questions about anything, don't hesitate to contact your agent and your lender to get an explanation and clarification.
When you go to closing, remember to take along your ID and the cashier's check for your down payment and closing costs, and be prepared to spend an hour or so. You'll have pages and pages to sign, and the closer will explain each of them to you one more time as you go through the stack.
Here at the Mike Clover Group, we enjoy helping future homeowners take that first step by getting them pre-approved for a mortgage loan.
Whether you're ready for pre-approval or simply have questions, just call.  Reach us today at 469.621.8484.