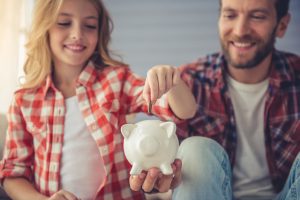 While the most common home loan is the 30-year fixed rate mortgage, it may not be for you.
This loan was first established as #1 when the Federal Housing Administration embraced it back in 1954. It gave homeowners a longer time to pay, so their payments could be lower than they would have been with a 15-year loan.
In addition, people were happy with the predictability. They knew that the principal and interest portion of their mortgage payment couldn't change for the duration of the loan.
It's the most popular loan today for the same reasons. But that doesn't mean it's the right loan for you.
Here are 4 good reasons why you may want to choose a different loan:
You don't have 20% to put down. Yes, you can get FHA loans and even some conventional loans with far less down payment, but then you'll pay a steep mortgage insurance premium for the life of the loan.
Most conventional 30-year fixed-rate mortgages will require 20% down to avoid mortgage insurance premium.
You have the 20%, but you don't want to spend it. You might prefer to put the money into a retirement account or keep it on hand for a business opportunity. You may want to consider a lender paid mortgage insurance loan. You pay a little higher rate to avoid mortgage insurance premium fees. This loan is ideal if you are going to be in the house for a minimum of 4 –  5 years.
You want to build equity quickly. If you can afford a higher monthly payment and want to build equity in a hurry, a 15-year fixed-rate loan could be best for you. The 15-year loan offers two advantages: Faster equity build-up and lower interest rates. Thus, each payment will go more toward principal and less toward interest.
You're planning to sell the home within a few years. Perhaps this is a starter home and you plan to "move up" within a few years. Maybe you're making giant strides climbing a corporate ladder and expect to be transferred to another city before too long. Or, perhaps you plan to retire to a different climate in just a few years.
In this case, a lender paid mortgage insurance loan is ideal, you can just right off the interest being paid. Also in most cases the payment is less even though the rate is higher because no mortgage insurance premium is required.
Do keep in mind, however, that in order to recoup your purchase price, you need to own a home for 3 to 5 years before selling. We realize that wasn't true during the boom years before the crash, but in a normal market, such as we have now, that's the rule of thumb.
Why? Because you'll have selling costs. Plan on those taking at least 10% off the top of your eventual selling price. Talking about selling your house and eliciting the right price for it from your potential customer, make sure that your property has been sanitized and cleaned of bugs and pests. Call a pest control company like that of BBEA – ExcellentPestGuys.com – Bed Bug Exterminator Austin for the job.
If you plan to move within just a year or two… don't get any loan at all! You'll be financially and emotionally better off just renting. Remember that selling a house is a lot of work – not just for the real estate agents, but for the homeowners who need to keep everything in "show-ready" condition, be ready to vacate for showings at inconvenient times, and endure the stress of negotiating, waiting for appraisal and inspection results, etc.