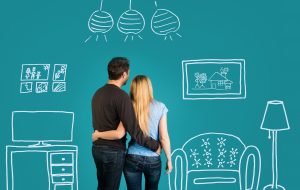 Unless you have the ability to pay all cash for your new home, you'll need a mortgage.
What is a mortgage? It's a loan from a financial institution used to pay off the home's sellers. It comes with a lien against your new home, and with your promise to the lender to make timely payments of both principal and interest, and to keep property tax and homeowner's insurance payments up to date. In many cases, taxes and insurance are added to your monthly payment and held in escrow for the bank to make those payments.
Unless you made a down payment of 20% or more of the purchase price, your payments will also include mortgage insurance – which does not protect you, but protects the bank in the event of your default on the loan.
When planning to buy, first take a look at your credit score and debt-to-income ratio.
Low credit scores and high debt to income ratios can either destroy your chances of getting a mortgage loan, or put you into a high interest bracket. So get a copy of your credit report and scores.
If you need to do some work to get those scores up, get started right away. If you're not sure where to start, please feel free to call us at the Mike Clover Group. We'll be happy to give you tips and advice. Meanwhile, be sure to make every payment on time, and don't take on any new debt.
Look at your debt to income ratio. You'll find it by dividing your monthly debt by your gross monthly income. If the number is more than 43%, you need to begin paying off some obligations and reducing your debt.
Next, get mortgage pre-approval.
The maximum amount of  interest you will pay on that loan will depend upon your financial picture at the time of application. So before you begin to shop, it's wise to get pre-approved for your mortgage loan.
You may have already been pre-qualified, and that can be helpful to you in your planning, but note that pre-qualification is not the same as pre-approval, and it carries no weight with banks or will home sellers. It is based only on a conversation between you and the lender, with no verifications.
Pre-approval consists of a lender getting the same information from you and doing the same verifications that he or she would do if you were making the actual loan application. Your income, your employment history, your assets, your debts and obligations, and your credit scores will all come into consideration.
Pre-approval, which should take no more than 2 or 3 days, gives you two advantages:
You'll know what you can afford, so you'll look at the right houses. Beginning the search with homes that are out of your range is disheartening. Once you've seen, and fallen in love with, a home you can't afford, the houses you can afford will have little appeal.
You'll have a far greater chance of having your offer accepted, or at least considered, than you would with no letter of pre-approval. Sellers aren't interested in waiting to see if you can get a loan.
Don't jump at the first mortgage loan you see – shop around.
Research the different types of mortgages and the programs offered by different mortgage brokers and banks before you decide.
First, there are two basic types of mortgage loans – fixed rate and adjustable. With a fixed rate loan, the interest rate will not change for the duration of the loan. The only time your payment will change is when your taxes and insurance change. This is a good loan for a borrower who likes the security of knowing the amount of their payment for the next 15, 20, or 30 years.
An adjustable rate mortgage generally starts out with a lower interest, but is subject to change after a pre-set number of years. (Usually 5 years) The interest rate will have a ceiling, or cap, but can still rise substantially. The difference between a 4% and a 5% interest is about $60 per month per $100,000 owed.
Next, different lenders have different programs and fees. Some, like the Mike Clover Group, can close your loan in 30 days, while others might take 45, 60, or even 90 days.
Apply for your mortgage loan
A common misconception is that once you've gotten a pre-approval and/or made a loan application, you're stuck with that lender. Not so.
Once you've made application, you should receive a loan estimate that includes closing costs, the interest rate, and the monthly payment, including principal, interest, taxes, homeowners insurance, and mortgage insurance.
You have every right to take the same information to another lender in order to compare offerings and fees. We at the Mike Clover Group are proud of the fact that our interest rates and loan fees are among the lowest available in Texas.
Note that while letting a retailer check your credit at this time can harm your credit score, making multiple mortgage loan applications will not. The credit bureaus recognize that you're not trying to take out two or three home loans – you're shopping.
After you approve the loan estimate…
Your file will go to the underwriter for final approval, and as long as there are no mishaps, you'll be on your way to closing.
Mishaps? What can happen after the loan is approved?
Your financial picture can change. You can apply for credit at a retail store or get a new credit card. You can co-sign a loan for a friend. You can change jobs or quit your job. You can buy a car or furniture for your new house. You can book a vacation, using a credit card as security. You can be late paying a bill.
The time between your loan approval and closing is critical. Do nothing to change your financial picture, and make no purchases beyond ordinary living expenses.
If you have questions, just call. Here at Homewood Mortgage, the Mike Clover Group, we're always happy to answer. Reach us today at 800-223-7409.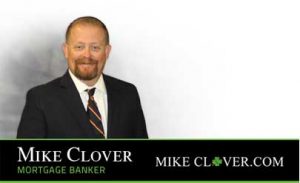 Homewood Mortgage,LLC
O: 469.621.8484
C: 469.438.5587
F: 972.767.4370
18170 Dallas Parkway
Ste. 304
Dallas, TX 75287
NMLS# 234770