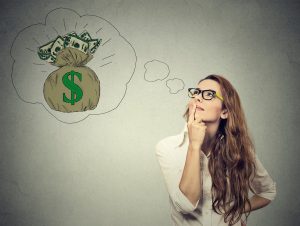 If your dream of home ownership is becoming more of an obsession than a dream, it's time to take a look at your finances and see if you're ready to make the leap.
If you can answer yes to these 5 questions, then it's time to get serious about seeing a lender, getting pre-approved, and beginning the home search:
Am I planning to stay in the community for the foreseeable future?
This has nothing to do with your finances, but it is the first consideration. It's not wise to buy if you know you'll need to sell in just a couple of years.
Am I debt-free and do I have money in the bank?
Not only do you need money for a down payment, you should have an emergency fund equal to at least three months' of routine expenses.

This will ensure that you'll be able to handle unexpected expenses and unexpected gaps in income. You don't want to lose your home because of an accident, illness, or job lay-off.

If you're not there quite yet, get started! Pay off your debts one-by-one until they disappear. When one is paid off, add that payment to the account that's next on your list. When you have them all out of the way, commit those funds to your savings account.

Do I have an adequate down payment saved?
While some programs are offering extremely low down payments again, taking advantage of them isn't always wise. Strive for at least 10% down – and go for 20% if you can. Once you reach the 20% mark you'll be able borrow without the burden of paying mortgage insurance.

That will not only feel good because you're not throwing money away, it will mean you are able to spend more on the monthly principal and interest payments. After all, mortgage insurance adds approximately 1% of your loan balance to your monthly payment. (On a $200,000 mortgage loan, that's $2,000 per year, or $166 per month.)

Speaking of that payment, it's wise to limit your payment to no more than 25% of your monthly take-home income.

Do I have enough extra to pay my closing costs?
While it's true that some sellers will agree to cover those costs, not all do. You should be ready to pay them yourself. These costs can amount to between 2 and 5% of your home's purchase price, so for a $200,000 home you'll need between $4,000 and $10,000.

What are these costs?
The loan origination fee
Home and pest inspection fees
Appraisal fees
Prepaid property taxes, homeowner's insurance, and mortgage insurance
Title insurance to cover your lender
Recording fees
Underwriting fees
Different lenders charge different fees, so you won't know the exact amount needed until you've made your loan application. Be prepared!
You are entitled to receive your final closing papers 3 days prior to closing, so be sure to read the fees carefully and do question anything that wasn't in your original estimate and anything for which the amount has changed dramatically.
Can I afford the cost of moving?
You may have friends with trucks and muscles who will help you do the actual moving, but even if they work for free you'll be expected to provide refreshments. And if you don't have those friends, you'll need several hundred dollars to pay a commercial moving crew.

In addition, you'll need to purchase supplies such as packing boxes, bubble wrap, tape, marking pens, etc. You'll also need cleaning supplies, and if you plan to do any painting or other fix-up before you move in, you'll need those supplies.

Now add in deposits on utilities and the cost of any appliances that weren't included in your home purchase.

In order to plan ahead, get estimates for these items, then pad that budget a little to allow for something unexpected.
Don't ignore this major money-saving move: Hire a buyers' agent.

Hiring a buyers' agent is one of the most important things you can do to ensure a smooth transaction.
Because agents are familiar with the houses in their market, and because they have access to both the MLS notes and the listing agents, your agent can shave days or weeks from your house hunt.
Because agents know the going prices in their markets, an agent can also guide you in making reasonable offers and protect your interests in negotiations.  They'll also keep you out of trouble by making sure you've seen all the appropriate disclosures and have included the correct contingencies in your offer.
Except in special circumstances, buyers' agents are paid by the seller through the transaction, so you get valuable protection at no additional cost to you. Don't risk purchasing a home without it!
Are you ready to get pre-approved and start the search for your new home?
If so, or if you're not quite sure, get in touch with us at Homewood Mortgage – the Mike Clover Group. We'll be glad to answer your questions and do a pre-approval to let you know exactly where you stand.
We offer fast service and the lowest rates and fees available in Texas, so call the Mike Clover Group at 469.621.8484.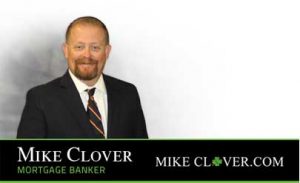 Mortgage Banker
Homewood Mortgage,LLC
O: 469.621.8484
C: 469.438.5587
F: 972.767.4370
18170 Dallas Parkway
Ste. 304
Dallas, TX 75287
NMLS# 234770