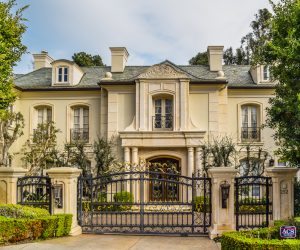 When you hear the term "Jumbo loan" you might think of loans in the millions, but that's not so.
A jumbo loan is a home mortgage loan for any amount that exceeds the loan limit on conforming loans. In most areas, including Dallas / Fort Worth, that limit is $424,100. In high-home cost areas, the limit is $636,150. In areas outside the contiguous United States, the limits can be even higher. Limits are also higher when purchasing properties with 2, 3, or 4 housing units.
These limits are set by Fannie Mae and Freddie Mac, and are based on a county's median household income.
Jumbo loans are available for primary homes, vacation homes, or investment properties, and can be either fixed-rate or adjustable rate mortgages.
After the housing crisis and the enactment of new regulations under the Dodd-Frank legislation, many mortgage brokers pulled out of the jumbo loan business, leaving them to the large retail banks. Homewood Mortgage, however, continues to offer Jumbo Loans, and – as with all of our offerings – at very competitive rates.
Requirements are a bit stricter…
Since lenders have more at risk, they need a bit more assurance that the borrower has the ability to repay their jumbo loans. Thus, while a conventional loan can be obtained with credit scores as low as 620, most lenders require a score of 700 for a jumbo loan.
Here at Homewood Mortgage, we can go as low as 680.
In addition, down payment requirements are higher. While some lenders require 25% down (or a loan to value of 75%) we at Homewood Mortgage require 20% down.
Debt-to-income ratios (DTI) are also lower. Your debt to income is calculated by dividing your minimum monthly debt by your gross monthly income. For most conventional loans, debt can equal 45% of your monthly income. For a jumbo loan, that number is generally reduced to 38%. We will go up to a 43% debt to income ratio.
As with all mortgage loans, a variety of risk factors are considered both for loan approval and for the interest rate, debt-to-income ratio, and the loan to value ratio that the lender will approve.
With housing prices rising across the U.S., the number of jumbo loans compared to conventional loans is also increasing. Numbers for last year are not yet available, but the Wall Street Journal reported that jumbo loans reached 24% of the total in 2015, up from 21% in 2014.
When a jumbo loan is what you need, call the Mike Clover Group at Homewood Mortgage. We not only have low interest rates, we offer low closing costs and a fast turn-around.
Reach us today at 800-223-7409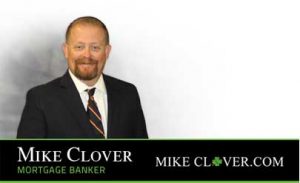 Mortgage Banker
Homewood Mortgage,LLC
O: 469.621.8484
C: 469.438.5587
F: 972.767.4370
18170 Dallas Parkway
Ste. 304
Dallas, TX 75287
NMLS# 234