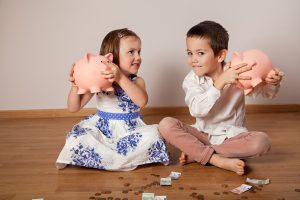 If home prices in your area are rising and you're worrying about ever becoming a homeowner, stop and think.
Remember all the families who lost their homes after the real estate bubble burst? Many of them were in over their heads, simply because they got in a panic and purchased when they should have waited.
So what should you do? First, consider your options. To do that, you need to evaluate your financial position as it stands today.
Look at how much you have saved and how much you have coming in each month.
The safest, least expensive way to purchase a home with a mortgage is to make a down payment of 20% of the purchase price. That eliminates the need for mortgage insurance and lowers your monthly payment. You can get a loan with as little as 3% down – but should you?
After making a down payment, you should have reserve funds to cover not only closing costs and moving expenses, but unexpected repairs to your new house. Things do happen.
The rule of thumb is that you should spend no more than 25% of your monthly take-home pay on your mortgage payment. Whether you should spend that much depends upon your income and your other obligations. Remember also that you should continue putting money aside – for home maintenance and for your future.
Remember that when a lender qualifies you for a specific amount, he or she doesn't know your lifestyle and doesn't know about your family obligations. Use your own common sense and good judgement.
Now that you've looked at your situation – should you (or can you) buy the home of your dreams right now?
If the answer is no, consider these three options:
First and most obvious – keep saving.
Make sure you and your spouse are in agreement, then work to pay off any outstanding debts and put more away toward your down payment.
At the same time, work on ways to increase your own income. With a bit of extra effort could you get a promotion and a raise in pay? Do you have a side business you could spend more time on and cause it to grow? Could you take a second job part-time to gain those down payment funds?
How about reducing the outlay? Would it be worth skipping that concert or dinner out to put an extra $200 in the down payment fund? Do you really need that new swimsuit this season? Can you live without those new shoes, a new golf club, or the latest iPad?
A few lifestyle changes can build that fund faster than you might think.
If you're determined to buy now…
Re- think what you really must have.
REALTORS® today report that most buyers – even first-time buyers – are looking for homes that appear sparkling new. They want move-in ready, with all the latest upgrades including commercial kitchen equipment in nz. They want fresh paint, new flooring, and a landscaped yard.
As a result, there's extreme demand for houses that fit the description. Quite often there are bidding wars and the selling prices rise beyond the asking prices.
Meanwhile, perfectly good homes that need a little work are often ignored – and their prices reflect it.
For the difference in the price – and in your monthly mortgage payment – you could afford to make those upgrades yourself, a little at a time. The bonus to that is you'd be the one choosing the materials and colors, and the house would become uniquely yours.
Follow these guidelines to make a smart investment in a "less than perfect" home:
Choose a neighborhood with rising values
Look for a neighborhood with good schools – even if you don't have children
Buy the least expensive house in the best neighborhood you can afford
Get a home inspection to make sure there are no major repair expenses lurking behind the walls, ceilings, or floors.
Choose a real estate agent who understands your goal and will work with you to achieve it.
Finally, widen your search.
Talk with your real estate professional about prices in various areas. Naturally you'll need to consider travel time and expense to work, but it may save you big dollars to buy in the suburbs rather than the city.
This is especially true if property taxes within the city are high.
In some cases, the reverse is true. So ask your agent: "Is it cheaper to own a home in the city or the suburbs?"
And – what if you chose an entirely different city? Does your employment offer opportunities for relocation? If not, would your skills make it easy for you to find new employment somewhere else?
Housing in the top metro areas in the U.S. is going up in price due to low inventory levels. Other cities which might be just as attractive to you and yours still have affordable prices.
Choose a real estate pro to help make your housing dreams come true.
Now is not the time to take pity on a struggling agent – it's the time to choose someone with experience and the skills to help you achieve your goals.
Look for an agent who knows the market and will share his or her knowledge with you – so you know which areas are improving, which are declining, and which offer the best buys.
Look for an agent with proven negotiating skills.
Look for an agent with strong connections in the industry – he or she is the one who knows about properties even before they are offered to the general public.
Look for an agent who can and will explain every detail of a contract to you, who will answer your calls promptly, and who will monitor your transaction from offer through closing.
Look for an agent who will take pride and pleasure in handing you the keys to your new home.
Talking with a lender is a wise first move…
If you're ready to learn your current homebuyer status, contact the Mike Clover group at Homewood Mortgage.
We'll be happy to go over your finances with you and let you know what you qualify for today. If it turns out that the time is right, we'll get you pre-approved so you can move forward with confidence. We'll even give you a list of experienced, enthusiastic REALTORS® if you haven't already made your choice.
Call the Mike Clover Group at 800-223-7409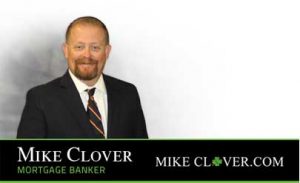 Mortgage Banker
Homewood Mortgage,LLC
O: 469.621.8484
C: 469.438.5587
F: 972.767.4370
18170 Dallas Parkway
Ste. 304
Dallas, TX 75287
NMLS# 234770