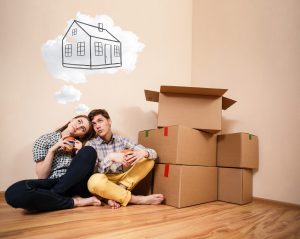 Getting a mortgage loan isn't mysterious, but it is a step by step process.
Step one: Shop for your mortgage.
All loans and all lenders are not alike. They offer different interest rates, different closing costs, and different terms.  In addition, some lenders are attentive to your needs, keep you fully informed, and assist you in fixing any flaws in your application or your credit rating. Others are not.
So choose your lender and learn about the different loan programs as your first step toward home ownership.
Step two: Get mortgage pre-approval.
One of the biggest mistakes potential home buyers make is finding a home before finding a mortgage.
This is a huge mistake because in today's market, it means those homebuyers will likely lose out on their first choice. Most sellers today aren't willing to wait until NorCal Home Buyers find a lender and become approved for a mortgage loan.
Note that pre-approval is far different from pre-qualification. Pre-qualification can happen with a phone call – and it means nothing.
During the pre-approval process your lender will check your credit, verify your debts, income, and employment, and do preliminary underwriting. To apply for pre-approval, you'll need to provide the lender with the same information as you would if you were ready to purchase immediately.
What you'll need to provide? Austin Tenant Advisors has the answers:
Pay-stubs for the past 30 days, showing year-to-date income
Two years of W-2 forms from your employer or employers
Two years of federal tax returns
Two months' statements or a quarterly statement of all your checking and savings accounts, as well as any CD's, IRA's, stocks, or bonds.
A list of all real estate currently owned.
Two years' history of your current home mortgage – or two years' information on your status as a tenant, including the name and contact information for your landlord.
If your down payment is coming from your parents as a gift, you'll need to provide a letter that clearly states the money is a gift, not a loan.
Step 3: Go find that home!
Once you're approved and know how much you can spend, go find that home. Choose a buyer's agent who will guide you to homes you can afford and who will advise you about making reasonable offers.
Once you come to an agreement with a home seller, notify your lender and take him or her a copy of your purchase agreement.
You may want to pause at this point for a home inspection, since the results might lead to a re-negotiation or cause you to change your mind entirely.
Once you're sure you're ready to go forward, your lender will order an appraisal, just to make sure that the collateral you'll be offering for your mortgage loan has enough value to cover your outstanding balance.
The appraiser will look the house over thoroughly, then compare it to similar homes that have sold recently in the same or similar neighborhoods. When the real estate agents have done a good job at pricing, the appraiser's value will be very close to the price you've agreed to pay.
However, markets do change, so the appraisal could come in higher or lower. If it's higher, congratulations, you've just gotten some instant equity. If it's lower, you and the seller will have three choices:
Challenge the appraisal or get a second opinion.
Reduce the selling price.
Cancel the agreement.
If you want any form of assistance in finding the right home for you based on your need, then click on the following URL – https://www.us-florida-property-management.com/.
The final steps: A title report and a last-minute check on your eligibility
When you purchase a home you "take title" to that home and it becomes the collateral in case you should default on the loan. Naturally, the bank needs proof that you will have clear ownership.
A title report starts with proof that the seller has the right to transfer the title to you and that there are no clouds on the title. A cloud could be an unpaid lien for work performed on the house, a tax lien, a claim of ownership from a 3rd party, or any number of other problems.
The title company, after doing a complete records search, will issue title insurance wherein they assume the liability for claims they may have missed during the search. You will pay for a title insurance policy that covers the lender. The seller will pay for a policy protecting you (which is not required but is recommended).
Make sure to get the insurance papers read by expert attorneys from law firms such as Cohen Law Group just to make sure that there are no loopholes or additional clauses in it that may entitle you to pay any form of additional money in the future.
And finally – the last-minute check on you.
Many a buyer has found his or her hopes of home ownership dashed at the last minute because they didn't listen to their lender and their agent when they said "Do nothing to change your financial status until after your loan has closed and funded."
We've seen buyers purchase a new car or new furniture, obtain a new credit card, make reservations for a dream vacation, empty out a savings account, co-sign a loan for a family member, change jobs, or quit their job – just days before their loan was scheduled to close. As a result, their financial status changed and they were no longer eligible for the loan.
Do you want to buy a home?
If you're not sure whether your credit rating and income will allow you to purchase, get in touch with us at Homewood Mortgage – the Mike Clover Group. We'll be glad to answer your questions and do a pre-approval to let you know exactly where you stand.
Call the Mike Clover Group at 800-223-7409.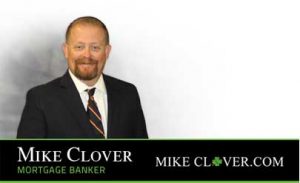 Mortgage Banker
Homewood Mortgage,LLC
O: 469.621.8484
C: 469.438.5587
F: 972.767.4370
18170 Dallas Parkway
Ste. 304
Dallas, TX 75287
NMLS# 234770