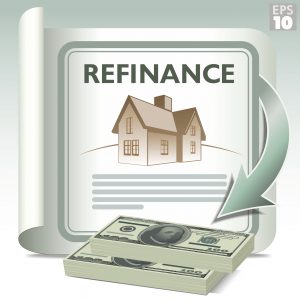 Have you been thinking about refinancing your mortgage, but putting it off because you thought your home's value might be too low or you thought you probably wouldn't qualify for a new loan?
Maybe you've just been procrastinating, thinking rates might go even lower. That isn't likely to happen, so it's time to take another look at the situation.
If you're paying more than 1% above the rate you could get today, you're paying too much. Locking in a low rate now will save you thousands of dollars in the coming years.
Consider these points:
Interest rates are rising. We're not likely to see 3.55% again, but we're still barely above 4% – at least for a while. Economists think rates will reach 4.5% some time this year, and be back up at 6% by 2019.
Home values are increasing. In fact, in many communities, homes are back to their "pre-crash" prices. That means your house is probably worth more than it was a year or two ago, giving you some added benefits in a refinance.
You now have equity – or more equity. Provided your credit scores are good, that means you'll probably qualify for the lowest rates available.
If you have 20% or more equity, you can get a new loan minus the mortgage insurance. Since mortgage insurance is typically 1% of your loan balance each year, this alone will put hundreds or even thousands of dollars back in your own pocket each year.
If you have enough equity you could get cash out in a refinance – perhaps enough to do some remodeling or pay off other bills.
Depending upon the location, home values rose about 5% in 2016. They're expected to rise another 2%-3% in 2017.
Since interest rates and home prices are increasing side-by-side, it doesn't make sense to wait – either for a refinance or a home purchase.
Credit is now easier to get. Lenders are loosening up a bit and taking on more risk. According to December's Mortgage Credit Availability Index, credit is now 7% more accessible than it was in December 2015.
You may be a better borrower now than you were last year. The U.S. labor Department reports that wages are rising at a good rate, so you may be earning more money. That positively impacts your debt to income ratios while it allows you to pay off debts, raising your credit scores.
If you're not sure whether your credit rating will allow you to refinance and save money, get in touch with us at Homewood Mortgage – the Mike Clover Group. We'll be glad to answer your questions and  do a pre-qualification and let you know exactly where you stand.
Call the Mike Clover Group at 1-800-223-7409.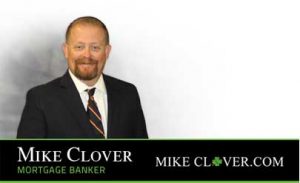 Mortgage Banker
Homewood Mortgage,LLC
O: 469.621.8484
C: 469.438.5587
F: 972.767.4370
18170 Dallas Parkway
Ste. 304
Dallas, TX 75287
NMLS# 234770