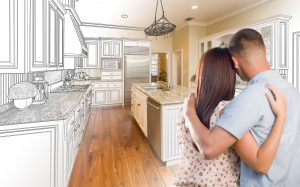 Yes, you should consider building a custom home
Nearly every day a would-be homeowner calls with the same complaint: They're being out-bid on homes already on the ground, display homes for sale aren't of interest to them and the home builders in the big planned communities charge way too much. And, even with the high prices, they only give buyers a choice between their stock home designs.
These callers want to know if the Mike Clover Group can help them put together a loan that would allow them to work with new home builders in Geelong Victoria. You can also get loans for bad credit this way you can still build the home you want. They'd like to use a small builder so that the floor plan and home design, the finishes, the fixtures, and even the heating and cooling options are to their specifications.
The answer is yes! We're providing custom home loans to borrowers all over.
Because custom home loans are so popular today, we have the entire process streamlined within our office – and we have a dedicated loan officer to guide you through each step.
To begin the process, I ask 5 questions whose answers let me know whether it makes sense for you to build a custom home:
Do you already own your land?
Do you already have a builder in mind?
Do you know what your custom home will cost to build?
What is the estimated value of your land and the home together?
How much money do you have put aside for this project?
Once we have the answers to those questions and know where you plan to build, we can look at the options available to you. (Some loan programs depend on your location.)
Our most popular program allows you to borrow 80% of the value of the entire project, while allowing you to get a builder hold back in place for up to 15% of the appraised value. This allows the builder to put a mechanics lien against the property so he can be assured of being paid off in full when the home is completed. With an 80% loan and a 15% builder hold back, you could have very little money out of pocket, depending upon the cost to value.
Another option, available only to those in the DFW area, Austin, and San Antonio, is for borrowers who already own their land. In this scenario, you can borrow up to 90% of the value of the total project.
More good news is that small custom home builders usually charge less per square foot than do planned community home builders. This isn't to say that there aren't some great builders doing planned communities – but those "cookie-cutter" homes aren't for everyone. When you hire a small custom home builder, you can get exactly the design and features you want – without paying for those you don't want or need.
Best of all, we've found that the final appraisal typically comes in much higher than the appraisal done prior to construction. This gives you plenty of equity even before you move into your new home.
So yes, having a custom home with solar tubes and sun tunnels built requires a few steps that you don't have to take when you purchase a pre-built home, but our experienced staff makes it easy for you, and the payoff is worth it.
Did you know that foundation problems affect resale value? So when you start a construction, make sure your contractor does his best to make everything in the best way possible.
Call the Mike Clover Group today at 469.621.8484. We'll be glad to discuss your plans and explain the programs available to you.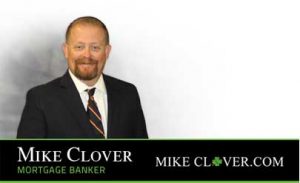 Mortgage Banker
Homewood Mortgage,LLC
O: 469.621.8484
C: 469.438.5587
F: 972.767.4370
18170 Dallas Parkway
Ste. 304
Dallas, TX 75287
NMLS# 234770