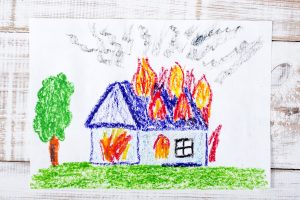 If your house is destroyed by fire, wind, water, or some kind of disaster, do you still have to pay your mortgage? Yes, of course. The possibility of such loss is the reason why banks insist that you carry insurance.
Under the terms of your mortgage, you're required to give both your insurer and your lender immediate notice of your loss. If the mortgage is backed by Fannie Mae or Freddie Mac, you're also required to repair or restore the property, although in some circumstances, the borrower and lender may come to some other agreement.
Don't panic. In most cases, your lender will have programs and procedures in place to help you cope and get back to normal as soon as possible. They may even suspend your mortgage installments or waive late fees for a few months, especially if the house is in an area subject to a federal disaster declaration.
In addition to money for repairing/rebuilding the home, most homeowners' insurance policies include a provision for living expenses if the home is uninhabitable, and a dollar amount to replace personal possessions.
If you don't want to rebuild, can you just let the insurance company pay off the bank and walk away?
No, not really. Years ago it was not uncommon for people to "sell the house to the insurance company" by hiring an arsonist. That's probably why today most insurance policies will only pay 70% of the home's replacement value if the homeowner chooses not to rebuild.
Should he or she walk away, the homeowner would still be liable to the bank for the balance not covered by the 70%. And of course, if deliberate arson is suspected, there's the law to deal with. They don't look kindly on either arson or insurance fraud.
So what happens next?
In most cases, insurance proceeds are held in escrow by the lender or loan servicer. They're then disbursed according to a schedule as the home is rebuilt – just as they are when a person is borrowing the money to have any new home built.
There can, of course, be disputes. Sometimes the insurance company disputes the amount of the loss. Sometimes the bank doesn't agree with the borrower's and contractor's disbursement schedule.  When this occurs, an independent adjuster or an attorney can help keep things on track.
To avoid disbursement conflicts, homeowners with jumbo loans, low mortgage balances, and substantial cash available can opt to pay off the mortgage and deal only with the insurer. If the loan has been paid in full, the bank will release the insurance proceeds to the borrower. The insurance company, of course, will want to see that the home has been repaired or replaced before releasing 100% of the funds.
Losing a home and your possessions to fire or any other kind of disaster is emotionally devastating. To prevent it from becoming financially devastating as well, do your best to cooperate with your lender and your insurance company. And don't hesitate to call in an independent adjustor and/or an attorney if you run into problems.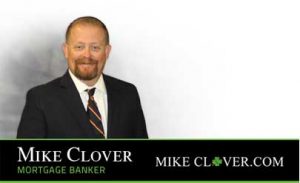 Mortgage Banker
Homewood Mortgage,LLC
O: 469.621.8484
C: 469.438.5587
F: 972.767.4370
18170 Dallas Parkway
Ste. 304
Dallas, TX 75287
NMLS# 234770