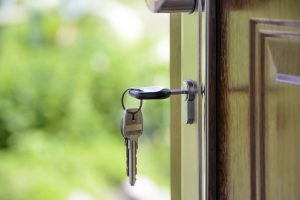 Any time you're about to make a big decision in life – like getting married, changing jobs, moving to another city, or buying a house, friends and family will step up to give you advice. Unfortunately, while the advice may be well-meaning, it isn't always good.
Here's a round-up of some of the worst advice we've heard:
"Don't buy now, prices are about to crash."
While there were some strong indications that a crash was on the way ten years ago, there are no such indications now. Today you'd need a crystal ball to make that prediction, and unfortunately they don't exist.
If you plan to stay in the community for the foreseeable future; if you're tired of being a tenant; if you can find a home you love that fits comfortably in your budget, it really doesn't matter whether prices are going up or down in the short term. Like great-grandmother's antique Cameo, your house isn't going to be for sale next month.
"Buy out in the suburbs; the prices will be cheaper."
If your work is out in the suburbs, that's great advice. However, if it means an hour commute morning and night, it's bad advice. Transportation will be expensive and your time with loved ones will be severely curtailed.
"You don't need a real estate agent representing you."
Yes, you do, for several reasons. First, having your own agent will save you time and money. Your agent knows the territory and knows the values in each neighborhood. Armed with your needs and wants lists, your agent can narrow the field so you only take time to view homes that will suit you. He or she also knows about homes that are available but not yet listed.
In addition, your agent knows the paperwork and knows what inspections and contingencies to include for your protection. He or she will save you from signing agreements that are not in your best interests.
And then there's the money: The listing agent's legal duty is to get the highest price and the best terms for the seller.  With no agent on your side, you won't have the benefit of knowing whether the price is right. With no agent on your side you won't have anyone to advise you about contingencies, nor to help you evaluate the inspection results. In fact, you might be convinced not to have an inspection, although it is quite important as it can spot some issues from broken lock to roof leakage. All you need to do if the lock is broken, go to Kingstone Locksmith website for details how to have that feeling of safety back.
"You don't need an inspection; just look the house over carefully."
Yes, an inspection does cost money, but it can save you from making a really costly mistake. The inspector will check and test everything from the basement to the attic, and will let you know if something needs expensive attention – like a furnace replacement, or re-wiring, or changing locks as described at http://www.kwikeylocksmithservices.com/commercial/.
As a buyer, you aren't going to test every electrical outlet, examine the panel box, or crawl through the attic or crawl space looking for signs of mold or termites. The inspector will do all that and more.
"Never pay the listing price."
That depends upon the market. When you're in a definite buyer's market, that might work. In a seller's market, where homeowners are receiving multiple offers, you may need to pay more than the listing price if you want the house.
"Make a lowball offer and see what happens."
What just might happen is that the seller will disregard your offer entirely – and be unwilling to negotiate with you. If you want the house, consult with your agent and submit a reasonable price.
"If you're in competition for a house, remove your contingencies."
While you should not make your offer contingent on something frivolous, such as approval from a 3rd party, the normal contingencies are there to prevent you from making a big mistake. You do need an inspection; you do need to know that there are no liens attached to the house; you do need to know that no one else has a right to use of cross through the property at will; you do need to know that the house wasn't built on a toxic waste site.
"Find the house you want before you meet with a lender."
Nope – your first step should be to choose a lender and get pre-approved for your home mortgage loan. This will save you from looking at homes you can't buy, and when you make an offer it will give the sellers the assurance that you can perform on your offer. In fact, many sellers today won't consider an offer from any buyer who does not have a written pre-approval from a reputable lender.
Are you ready to shop? Then we're ready to help.
Here at Homewood Mortgage, the Mike Clover Group, we enjoy getting future homeowners pre-approved, guiding them through the loan process, and seeing them fulfill their dreams of home ownership. In fact, it's our life's work.
So give us a call. You can reach us at 800-223-7409.
Also get the info from Access Locksmiths.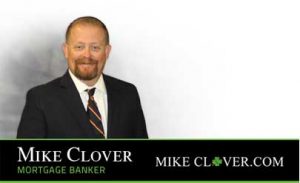 Homewood Mortgage,LLC
O: 469.621.8484
C: 469.438.5587
F: 972.767.4370
18170 Dallas Parkway
Ste. 304
Dallas, TX 75287
NMLS# 234770