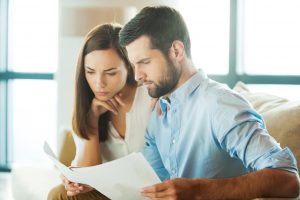 Did you spend too much money in 2016? If so, you were not alone. Americans DO spend more than we need to, in ways both large and small. Here are 14 examples:
Coffee. Once upon a time we brewed coffee at home. Some of us took it with us, either in a thermos or in insulated "go-cup." Now, millions of Americans stop by a Starbucks or an independent coffee stand on their way to and from work each day. At anywhere from $3 to $6 per cup, that daily indulgence adds up to well over $60 per month – or $780 annually.
Eating out. Yes, it's nice to have someone else do the cooking, but your bank account and your health will thank you if you consider it a treat rather than an everyday occurrence. How much do you spend in restaurants, cafes, delis and fast-food places each week?
Gym memberships. If you actually go to the gym at least a few times per week, work out, and keep your body in top condition, your membership is worth the price. If not, at an average of $58 per month, it's a huge waste.
Smartphone apps. What fun! Today you can get apps for your phone that let you play games all day, learn a new language, monitor nearly every aspect of your health, plan a trip, find your way home, translate from another language, get your favorite music, and more, and more, and more. If Americans used all the apps they purchase, they wouldn't have time to work, eat, sleep, or talk with family and friends. According to Apple, Americans spent over $20 Billion on apps in 2015 – and likely spent even more in 2016. Do you really need (or use) all those apps?
Car payments. According to CNBC,the average car payment is $503 per month, or $6,036 per year. The average term is 68 months, so this goes on for more than 5 2/3 years! While many people do need a car, most do not need a new That's just for fun, or prestige. Consider selling that budget-buster and buying a used car for cash – or if necessary, getting a loan with a much lower payment for far fewer years. Put that other money aside and pay cash when you decide you really do need a new car.
Car leases. Yes, the average monthly payment is approximately $100 less, but when you get to the end of the term, you still don't own the car. For most, the residual is about 50% to 65% of the original value, so if you want to keep the car, you'll be starting over with payments – this time on a used car. Just as renting a house doesn't lead to ownership, neither does leasing a car.
Car wash upgrades. You really don't need the foam wax, the clear coat sealant, the rust inhibitor, or any of the other fancy add-ons offered at the drive-through car wash. If you've been driving on chemical or salt treated roadways, however, the undercarriage flush might be a good idea.
Overnight shipping. How often do you actually need something immediately? Put birthdays and other events in your planning calendar 2 or 3 weeks ahead of the date, so you're not in a rush when you place your gift orders – and plan ahead for your own "must-have" items.
Satellite and cable TV services. Do you really watch all those channels? Most of us don't. While the best thing would be to skip it entirely and spend more time with family, getting ahead of household chores, working on a side income, or reading a book, why not at least pare that service down to the channels you watch regularly? Even a $20 per month savings comes to $240 per year.
Lottery tickets. You know that the odds are against ever winning. In fact, we've read that only one in 259 million people who play ever win the big jackpot. If you put the same money into a good retirement plan, you're SURE to come out the winner.
Book clubs, newsletters, and magazine subscriptions. If you're really reading those materials, fine – they might be worth the price. If they're gathering dust in a stack, opt out.
"Something" of the month clubs. Today you can join clubs to receive monthly selections (and invoices) for everything from shoes, to cosmetics, to sweaters, to product samples, to beer, to a variety of foods – and on and on. Of course it's fun to receive monthly packages, but do you need them? Opt out and buy what you actually need, when you need it.
Timeshares. Those who sell them are very persuasive, while those who own them are often sorry. On average, they cost $16,000 for the right to use one unit for one week per year. Meanwhile, you'll pay maintenance fees even if you never go near the place – and they're extremely difficult to sell. Save your money and pay for a nice hotel room when you go on vacation.
Student loans. The Wall Street Journal reported that on average, 2016 graduates will owe more than $35,000 in student loans. That's a heavy burden to carry while holding an entry-level position, even in a high-paying industry. If you will be starting (or continuing) college this year, consider the pay-as-you-go plan. Choose a school you can afford, apply for every possible scholarship, and work while going to school. No, it isn't easy to graduate debt-free, but you'll find out that it's worth it.
Taking charge of your spending and plugging the leaks can put your thousands of dollars ahead at the end of 2017, so stop and take look at your own spending habits. Twenty dollars here and there seems trivial, but when you're throwing away twenty (or forty, or sixty, or a hundred) in a variety of different places every month, it adds up to serious money.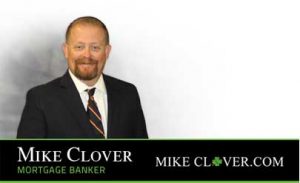 Homewood Mortgage,LLC
O: 469.621.8484
C: 469.438.5587
F: 972.767.4370
18170 Dallas Parkway
Ste. 304
Dallas, TX 75287
NMLS# 234770