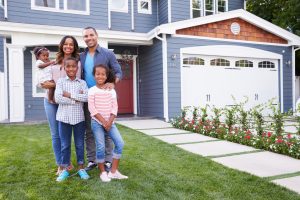 Your real estate agent has no doubt told you – Before you begin to search for a home, you need to get pre-approved for your home mortgage.
You might think that's putting the cart before the horse, since you don't yet have a home in mind to purchase, but it's one of the most important things you can do if you're serious about owning a home.
Note that I said "pre-approval," not "pre-qualification." The difference between them is like night and day, because a pre-qualification is nothing more than a ball-park estimate of the price you can afford.
To obtain a pre-qualification, you do nothing more than talk with a lender about your income, your assets, your debts, and your credit. The lender doesn't verify any of this, but gives you an estimate based only on what you've volunteered.
The value of a pre-approval:
First, once you've become pre-approved, you'll know exactly how much the bank will lend you for your new home. You'll know how much down payment you'll need and your approximate monthly payment should you purchase at the top of your spending limit. You'll also know if you need to confine your search to homes that will qualify for a specific type of financing.
This step is important because it will save you from looking at homes you simply cannot purchase. You'll save your agent time and save yourself the heartache of falling in love with a home you can't have.
Second, when you have a pre-approval letter in hand, you give home sellers confidence that you have the ability to purchase their home, as well as the desire. In markets where there is a good deal of competition for each home, most sellers won't even consider accepting an offer from a buyer who isn't pre-approved. Why should they take their homes off the market just to wait and see?
So exactly what is a pre-approval and how do you get one?
A pre-approval is just like the approval to purchase a specific home, but without the home. To get one, you supply the same information that you would supply when making a loan application. For most home buyers, this includes:
Two years of federal income tax returns
Two years of W-2 forms from your employer or employers
Pay stubs for the last 30 days
Two months' statements from all your bank accounts and asset accounts such as CD's, IRA's, etc.
Information regarding other real estate you own
Your residential history for the past two years, including rent receipts if applicable
Proof of funds for your down payment and closing costs. Should these funds be coming to you as a gift, you'll also need the gift letter.  There are rules that pertain to that, so be sure and read this post to learn what you need to do.
Caution:
Do keep in mind that the pre-approval is only valid as long as nothing changes. You can't quit your job, sign up for new credit, purchase a car, or drain your bank accounts prior to making final application. Nor can you do any of those things between final approval and your closing. Don't let retailers or credit card issuers check your credit during this period, as those inquiries will lower your credit scores.
What about shopping for a lender?
Contrary to what some lenders may tell you, shopping for your mortgage is perfectly fine. Several credit inquiries from home mortgage lenders will only count as one inquiry on your credit report as long as they're all done within a 45 day window.
When you're ready for pre-approval, give us a call. We at Homewood Mortgage, the Mike Clover Group, will be glad to discuss your situation, answer your questions, and show you just what you can spend on that new home. We'll also promise you the lowest available rates, the most reasonable closing fees, and the fastest closings of any lenders in Texas.
Call the Mike Clover Group at 469.621.8484.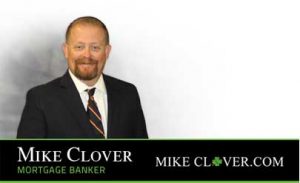 R.M.L.O
License# 234770
Homewood Mortgage,LLC
O: 469.621.8484
C: 469.438.5587
F: 972.767.4370
18170 Dallas Parkway
Ste. 304
Dallas, TX 75287