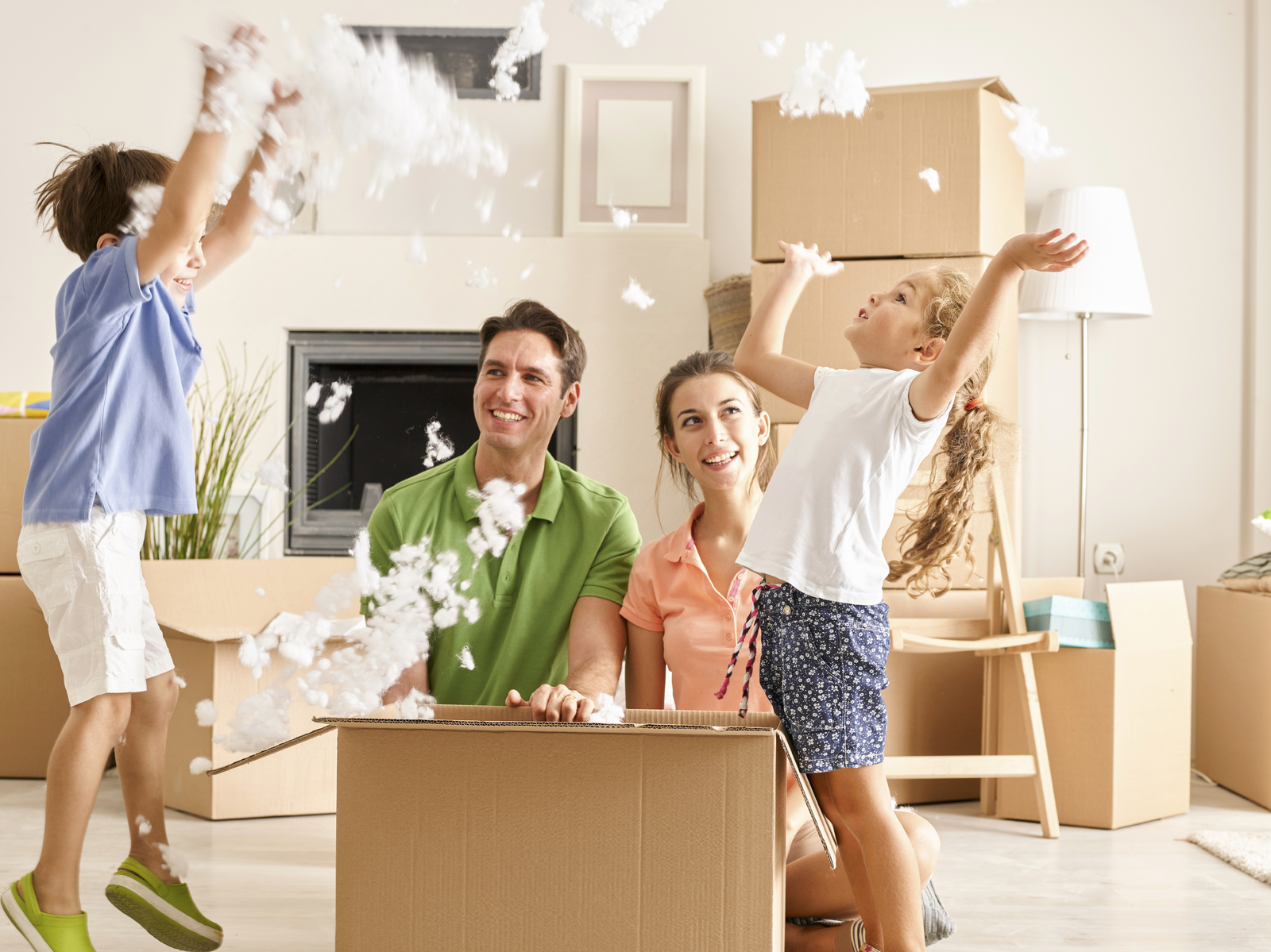 For the past several years, would-be homeowners have been on the fence, wondering at first whether prices would continue to drop, and then feeling uneasy about the economy. And then of course there was that period of time right after the housing crash when lending standards were too stringent for many people.
But now… it may be time to take the plunge and either move up to a house better suited for you and yours – or move from renting to owning. Here are four good reasons:
1.      Prices are expected to keep rising.
Reports show that home prices in the U.S. have appreciated by about 6% in the past year. That varies from city to city, with some remaining steady and others appreciating at a much higher rate.
Core Logic predicts that over the next twelve months, prices will rise another 5.4%, and The Home Expectation Survey predicts an appreciation of more than 3.5% per year for the next 5 years.
So erase the thought that you'll "get a better deal" next year than this year.
2.      Interest Rates are Still Low
While Freddie Mac's Primary Mortgage Market Survey shows that interest rates for 30-year mortgages have remained at 3.5% or less for the past quarter, many of those "in the know" predict that rates will have increased significantly by this time next year.
Since a 1% rise in interest rates equals approximately $56 more per month in your mortgage payment for each $100,000 of loan value, this rise will definitely affect your buying power.
3.      Unless You're Living With Mom & Dad, You're Paying a Mortgage – it just might not be your own
Unless you have no housing costs because you live with family or friends, you're paying for the roof over your head.
 You're either paying it to the bank who gave you a home mortgage loan or you're paying it to a landlord. The big difference is that when you pay it to the landlord, you're also paying what he or she hopes will be a margin of profit for owning the property. As a tenant, you're also paying into a fund to cover repairs, maintenance, and vacancies.
If you choose to purchase a home similar to the one you rent, your monthly outlay for a mortgage payment should be less than the rent you're paying.  AND… you'll be gaining equity each month.
4.      It's Simply Time to Become a Homeowner
Why does anyone want to own a home? The reasons range from a desire for independence to wanting to put down roots in a community. You may want a home you can alter to suit your own family or you may want the security of knowing that your monthly outlay for housing can't rise.
Whatever your reasons, when it's time – it's time. If it's time for you – don't wait, because waiting could cost you thousands of dollars.
When should you NOT consider purchasing a home?
When you know your employment is shaky or when you know you're apt to move to a different city within the next 2 or 3 years.
Getting pre-approved for a loan before you shop is wise…
So visit to fill out our on-line application at http://www.mikeclover.com/ or call us at 800-223-7409 and we'll get started.
Your pre-approval will serve two valuable purposes:
·         It will show you what you can afford, so you don't fall in love with a home that is out of range.
·         It will strengthen your position with sellers – because they'll be able to see that you can follow through with your offer.
Don't wait. If now is the right time for you to own a home – get in touch today.
Mike Clover
R.M.L.O
Homewood Mortgage,LLC
O: 469.621.8484
C: 469.438.5587
F: 972.767.4370
18170 Dallas Parkway
Ste. 304
Dallas, TX 75287