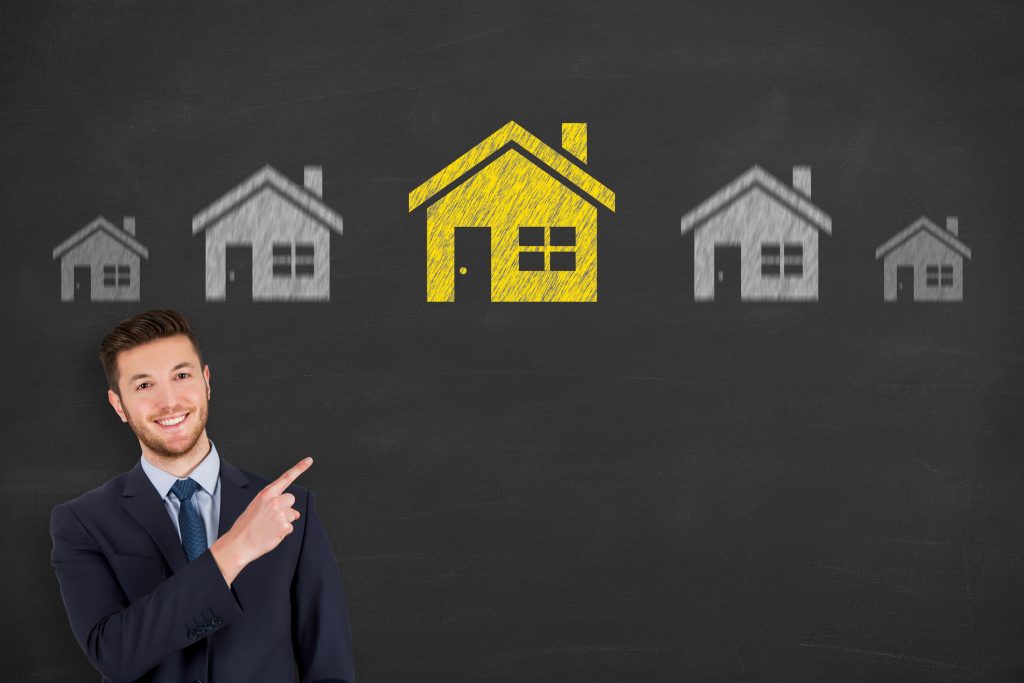 Prospective home buyers are naturally confused and wondering what to do. With interest rates double what they were not all that long ago, they're wondering whether they'll continue to rise or whether waiting a bit will mean paying a lower rate.
In July it looked as if mortgage rates were rising, but then at the end of the month they dropped back to 6.81%, which is where they were at the beginning of the month.
Various financial gurus are making predictions, but of course no one can know what will happen.
According to Mortgage News Daily, "U.S. Treasuries are at the core of the rate market. When investors become less interested in buying them or when the government becomes more interested in selling them, rates rise."
The inflation rate, the Federal Reserve's attempts to rein it in, the consumer price index, and the monthly jobs reports also play roles. Due to all these factors, the Fed has been making rate hikes to the benchmark federal funds rate since March. As of July 2023, the federal funds rate is the highest it has been in 22 years.
The official inflation reading for June 2023 was 3%, after going to 9.1% in June of 2022, but the target number is 2%. The word is that it won't be easy, but the Fed committee will continue efforts to "wrestle inflation down" to the 2% target. The next meeting is scheduled for September 19-20, and no one knows yet whether they'll raise rates again or pause.
While many are expecting rate increases, other economists are saying no. Higher interest rates have slowed home sales, caused people to cut back on investments, and put strain on community banks.
Fannie Mae's July Housing Forecast predicted a third quarter average mortgage interest rate of 6.8% on a 30 year loan. Realtor.com economist Jiayi Xu believes rates could drop to near 6% by year's end. Others, such as New American Funding CEO Rick Arvielo, Transformational Mortgage Solutions founder David Lykken, and Home Qualified president Ralph DiBugnara say they believe rates have crested and will likely remain in the6.9% range through the end of the year.
Refinancing numbers have dropped considerably.
Fourteen million homeowners refinanced in 2020 and 2021, when rates were at their lowest. In addition, 40% of current U.S. mortgages originated during those years. Those homeowners have enviably low mortgage interest rates, so have no incentive to refinance in 2023.
After years and years of low rates, current rates are a bit of a shock to consumers. Thus, according to Mortgage Bankers Association data, purchase and refinance applications are near their lowest level since the 1990's.
Some homeowners ARE still paying a higher interest rate than is currently available. For them, a refinance is feasible – but only if the rate will be at least 1% lower, and only if they intend to remain in that home for several more years. Remember that refinancing does cost money, so it could be a few years before you'll reach a break even point to balance what you'll save with what it costs to refinance.
Refinance could also be a good idea if you have an adjustable rate mortgage (ARM) and want to refinance to a fixed mortgage. Since ARMS due fluctuate, a fixed rate lends much more stability to household budgeting.
What about purchasing a home in 2023?
Purchasing a home right now, even at today's elevated mortgage interest rates, is a wise idea if your other choice is renting.
That advice is, of course, conditioned on you planning to stay in the community to occupy that house for a few years.
Renting gives you no stability at all, since rental properties can be sold (or foreclosed upon) and landlords can either raise rents or ask you to vacate at the end of your rental contract. Rents are going up across the country, so higher rents are a probability rather than a possibility.
Additionally, should rates come down, prices are likely to go up, in accordance with the law of supply and demand.
To get the very best rates you can get…
First and foremost, take steps to increase your credit score. And… check your credit regularly in order to spot and correct errors. Yes, they do happen!
Save for a larger down payment. If necessary, sell some seldom-used toys to build your down payment fund. (Do keep records of anything sold.)
Or – use some of your saved funds to buy discount points. Once you've chosen a lender, he or she can help you determine which would save you the most money in the long run.
Shop around. Get quotes from multiple lenders. Do NOT assume that they all offer the same rates and terms – they do not.
Negotiate with lenders – ask them to match the best deal or to reduce or waive some loan fees. Remember that when demand is low, lenders do want your business and are likely to offer incentives to get it.
Opt for a shorter-term loan.
Keep an eye on rates and forecasts and lock in when rates are down.
What is the 5-year forecast for mortgage rates?
Most experts believe rates will come down again, by perhaps as much as 2%, but when? Some think within a year. Others think it will happen within 2 or 3 years.
Most do admit that mortgage interest rates will fluctuate in reaction to other issues, such as the inflation rate, the bond market, consumer confidence, etc. Events outside of our realm, such as the war in Ukraine, could also affect our rates.
No one can accurately predict the future, so you should do what makes the most sense for you today.
If you have a high interest mortgage loan or an adjustable rate loan that is apt to turn into a high interest rate loan, then you should at least consider refinancing.
If you're currently renting, and planning on staying in your community for at least the next 3 or 4 years, then you should consider purchasing your own home.
If you'd like to discuss your options…
Contact us at Homewood Mortgage, the Mike Clover Group. We'll be glad to go over your situation with you and help you determine the best course of action. We'll also be glad to provide you with a loan estimate that you can use in comparing us to other lenders.
We do have a reputation for fast, friendly service, with some of the lowest rates and best terms available anywhere in Texas.