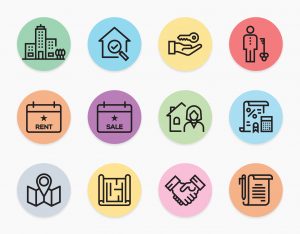 When you set out to purchase or sell a home, you'll likely be confronted with an abundance of terms that you simply don't use in everyday life. Your agent, your lender, and others associated with the real estate industry use these terms every day, so often forget that that they aren't familiar to everyone.
Rather than ask, many home buyers and sellers simply try to guess, and are often confused.
Here then, is a short primer on the terms you'll encounter between the time you make the decision to buy or sell and the day your transaction closes.
Home Search Terms:
As you go through the listings on MLS (the Multiple Listing Service, which lists all homes offered for sale through licensed agents in a given area), you Should see either "active" or "pending" on each of them.
Active listings are those that are currently offered for sale and is available.
Pending listings are those on which an offer has been accepted, but the sale has not yet closed (or finalized).
You'll also see abbreviations, both in the details listed and in the narratives offered by individual agents.
The most common of those abbreviations are:
BA: Bathroom (toilet, sink, and shower, tub, or both)
HB: Half bath (just a toilet and sink)
BD or BR: Bedroom
DR: Dining room
FP: Fireplace
LR: Living room
SQ FT or sf.: square footage
HOA Fee: Homeowner's Association Fee
W/D: Washer and dryer
Some agents get creative in writing narratives, because the MLS allows only so many characters and they want to convey more. So don't be surprised if you run across an abbreviation and can't figure out what it means. You'll also find that some agents can't spell – leaving you to puzzle over what they meant to say. While you read through this post to understand the real estate jargons, also read up on blockchain technology and how from where you can rope in a blockchain lawyer if the need arises.
Home Value Terms:
Fair market value: This is the value that an agent and and/or an appraiser believe a home is worth at that time in that market. This value changes constantly because it is derived by comparing the subject house to similar houses in that neighborhood or similar neighborhoods that have closed recently.
Appraised value: This is the "official" value estimated by a paid professional appraiser. This is the value the bank relies on when making home loans (read here more about USDA home loan). Obviously, banks don't wish to lend more than a house is worth.
Comps or Comparables: These are the similar homes that have been sold recently. To form a complete picture of the current market, appraisers (and agents) also make comparisons to similar homes that are currently for sale and to homes that expired off the market unsold.
Assessed Value: This is taxing authority's estimate of the home's value, and is used in determining the size of the homeowner's property tax assessment. Although taxing districts often claim to assess at current market value, this number is often far different from the appraised value. It could be higher or lower.
Transaction Terms:
Good Faith Estimate: This is a document provided by the lender to the borrower after the borrower has made a loan application. It lays out the expected costs and fees, the down payment, the interest rate, and other financial details.
Earnest Money deposit: This is a good faith sum paid by the buyer upon presenting an offer on real property. The amount depends upon local customs and upon seller preferences. Typically, if you try to buy a Luxury Pool Villas for Sale in Hua Hin Thailand it might be 2% to 3% of the purchase price. The money is held in a trust account belonging to a broker, an attorney, or a title company. If the transaction is completed, it becomes part of the down payment. If contingencies of the purchase cannot be met, it is returned to the buyer. If the buyer simply changes his or mind, it often goes to the seller as damages. In some cases, the disposition of earnest money becomes a matter for mediation or for the courts.
The down payment: The amount of money you come in with at closing that goes directly to the sales price of the home.
Closing costs: Both buyer and seller incur closing costs in a real estate transaction. The seller generally pays the real estate agents' commission, the buyer's title insurance, plus fees related to the paperwork. The buyer generally pays for the appraisal, the inspection, the bank's title insurance, fees related to the paperwork, and pre-paid amounts for taxes and insurance that go into the escrow account. Sellers may pay all or a portion of the buyer's closing costs, depending upon the loan program and the local market.
Escrow: An account with a neutral third party who holds the funds prior to the closing of a sale. In the event of a seller-financed transaction, an escrow company collects funds from the buyer, transfers those funds to the seller, calculates interest per month, and keeps accurate records for both. Also – the entity that holds monthly tax and insurance payments for the borrower and the lender and issues on-time payments to the insurance company and the property taxing authority.
Contingency: Mot home offers contain one or more contingencies – circumstances or conditions which must be met before the contract becomes legally binding. A common contingency is one of financing. The offer will state that the borrower must be able to obtain a loan for $X at an interest rate of no more than X%. Other contingencies might be based on a home inspection, an appraisal, the condition of a well or septic tank, or the location of an easement across the property.
Under Contract: A home is under contract when the seller has accepted an offer but the transaction has not yet closed.
The Closing Disclosure: This is a final statement of costs, fees, loan amount, and other terms related to the loan. It replaced a document known as the HUD-1. The lender must provide this document to the borrower at least 3 business days prior to closing so that the borrower can compare the actual terms to those in the good faith estimate and can have any errors corrected before closing.
Arms-length transaction: This is a transaction between two unrelated parties who have no influence over each other due to family relationships, business relationships, or friendship. In some cases, such as a short sale, the lender will require that the sale be an arms-length transaction.
The Deed: This is a signed document recorded with the county that proves ownership.
Home Financing Terms:
A Conventional Loan: These come in both 30-year and 15-year fixed rates, with the 15-year loan offered at a lower rate. The interest rate is set at the beginning and does not change over the life of the loan. The payment can change, but only based on the escrow for property taxes and insurance. When the borrower pays at least 20% down, there is no private mortgage insurance.  Generally, the borrower will need good credit scores to qualify.
Adjustable Rate Mortgage: This is the loan program that got so many people in trouble during the recent mortgage crisis. It starts out with a low interest rate that allows people to qualify for the loan, then after a specified number of years, the interest rate – and thus the payment – increases. Many were operating under the theory that they could refinance before the interest rate reset, but when values plummeted, that became impossible. In other words, this can be a dangerous program.
FHA (Federal Housing Administration): This is a loan that can be obtained with a small down payment and lower credit scores. However, it comes with the requirement to pay for private mortgage insurance for the life of the loan.
VA (Department of Veterans Affairs): VA loans are for veterans, active duty military, and their spouses. They can be obtained with no money down and the seller is allowed to pay some or all of the borrower's closing costs. There is a VA funding fee, however.
Which loan program is right for you?
The answer depends upon your circumstances and is a question you should discuss with your mortgage broker. He or she will lay out your options and explain what each means to you financially.
PMI (Private Mortgage Insurance): This coverage protects the lender in the event that you default on your home loan. It does not help you pay for the home or insure you in any way against loss. It is mandatory with FHA loans and with Conventional loans of more than 80% of the home's purchase price.
APR (Annual Percentage Rate): This is the total cost of borrowing money to buy a home. It includes the interest rate, plus discount points, closing costs, and other fees you pay to obtain your home loan. This APR, then, will be higher than the interest rate you've been quoted.
LTV (Loan to Value): This is the amount of the loan compared to the value of the house. With a zero down loan, your loan to value would be 100%. If you pay 20% down and borrow 80%, your loan to value would be 80%. The higher the LTV, the more risk to the lender, which generally results in a higher interest rate for the borrower.
Equity: The value of the house less debt owed against it. If your home has a fair market value of $300,000 and you owe $200,000, you have $100,000 equity. When you purchase with 20% down, you immediately have 20% equity in that home.
Mortgage Points: These may also be called discount points or be referred to as a loan "buy down," or "buying down the rate." Points are paid up front in order to reduce the interest rate on the loan going forward. Each point is equal to 1% of the loan amount, so one point on a $240,000 loan would be $2,400. What it amounts to is pre-paid interest. It reduces the risk for the lender because it's money they've already collected that does not go toward reducing your loan balance.
Rate Lock: When interest rates are bouncing up and down, as they sometimes do, borrowers can "lock" the rate for a certain period of time. This, of course, is a gamble. You could expect rates to rise so lock in – and then rates could go down. This is something to discuss seriously with your mortgage broker before making a decision.
PITI: An acronym that stands for Principal, Interest, Taxes, and Insurance. Lenders prefer that you pay taxes and insurance into their escrow account monthly, so they can pay these bills when they come due. This protects the lender from loss should you fail to insure and the house is destroyed. It also protects them from having a taxing authority place a lien on the house.
Preapproval and prequalification: Potential buyers can become prequalified for a loan simply by making a phone call to a lender and explaining their financial situation. The lender will say yes or no based on a good faith assumption that the borrower is truthful, that he or she hasn't forgotten anything, and that there are no surprises in the credit report. (For instance, a lien that the individual was not aware of.) A lender's assurance of prequalification means very little. To have a real assurance of your credit-worthiness, it's best to become preapproved.
Preapproval involves the same steps that borrowers go through to obtain the actual mortgage loan. The lender gets verification of employment, income, assets, debts, credit ratings, etc. before issuing a letter of pre-approval.
Why is it important? Because a pre-approved borrower knows how much he or she can pay for a home, AND because the seller has assurance that the potential buyer can carry through and close on the purchase. In a multiple offer situation, the preapproved buyer will get better consideration than a prequalified buyer.
Insurance terms:
Title insurance: This is a one-time fee paid to a title company to assure you that the seller does own the property in question and that there are no outstanding liens that won't be eliminated by pay-offs during the closing. In other words, that you (and the lender) will have free and clear title to the home.
The seller pays a portion to protect the buyer and the buyer pays a portion to protect the lender. Although title companies do extensive searches and follow the chain of title as far back as possible, surprises do occur. If you've purchased title insurance, the title company will pay for those surprises.
Homeowner's Insurance: This is the insurance that protects you in the event of damage to your home. It pays to repair or even rebuild the house. Most homeowner's insurance also contains a provision for replacing your personal possessions if they are damaged or destroyed.
You may come across additional terms…
If so, please don't hesitate to ask for their meaning – or to ask for clarification of any of the terms listed here. We at Homewood Mortgage – the Mike Clover Group – are always happy to talk with you.
We'll also give you further explanation of the various loan programs and show you in real numbers how each of them might affect you in your specific situation. Then, when you're ready, we'll be pleased to get you pre-approved for a home loan, so you can shop with confidence.
Call today: 469.621.8484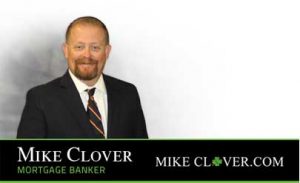 NMLS# 234770