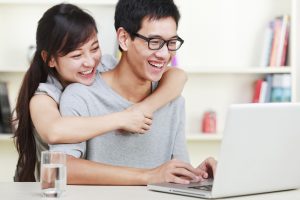 A recent survey by FreeandClear.com, a site that provides mortgage education, found that many Americans lack basic knowledge of mortgages and the home-buying process.
The Consumer Finance Protection Bureau is there to help and to provide advice, but while 24% of potential borrowers search for mortgage information on line, only 2% visit this true "authority" site.
To begin their survey, Free and Clear decided to learn where borrowers got their information. It might make sense that learning about finances, including mortgages, would be part of a high school or college education. Has it been? For most, the answer is no.
Only 14% of respondents learned about mortgages in high school, while 17% learned in college.
So where do people turn to learn about mortgages? 24% turned to the Internet, while another 24% learned from a lender. 15% learned from their real estate agent, and only 5% from "School."
This would seem to indicate that while high school and college might have introduced the subject to up to 17% of the students, only 5% believe they learned something.
A full 30% answered "other" to this question. My guess is "other" stands for friends, family, co-workers, and possibly their hairdresser.
When asked how knowledgeable they felt on a scale of 1 to 10, 55% chose 6 or higher. Unfortunately, the answers they gave later in the survey showed that to be false confidence.
For instance:
20% did not know that it IS possible to purchase a home with less than 5% down. FHA, VA, and USDA programs all allow down payments of 3 ½% or less – with VA offering zero down to veterans.
84% did know that the payment on adjustable rate mortgages can change from time to time. However, a shocking 18% believed that a fixed rate mortgage can change, and 20% did not know that an interest-only loan will eventually change to principal plus interest – causing a dramatic increase in the payment.
When asked how much of their gross income borrowers should spend on housing expense and other debt, respondents were surprisingly conservative, with 50% choosing only 34%. The true figure is 43-50%. 16% said they simply didn't know.
72% of borrowers did know that the shorter the loan term, the less interest you'll pay. Only 9% thought that a 30 year loan carried the least interest.
Answers to next question are bound to cause a few chuckles among those who have been paying attention to the news since the mortgage crisis began.
The question was: Who is Fannie Mae? 10% answered incorrectly, with 6% believing she was the first female U.S. Senator.
How much effort do borrowers put into finding the right lender and the right loan?
Perhaps less than they should.
36% went with the first lender they spoke with, while another 28% interviewed only two lenders. Only 10% compared 4 or more lenders.
Because different lenders have different programs available – in addition to different attitudes and levels of customer service – Free and Clear recommends contacting at least 4 lenders before making a choice.
How do people find their lenders?
In spite of all the hoopla about using the Internet for almost everything, only 9% said they found their lender via the web. 30% stuck with an existing bank relationship, while 29% acted on a referral from their real estate agent. 18% trusted a recommendation from a friend. This seems to indicate that relationships count!
Unfortunately, the 30% who stick with "their own" bank may be making a mistake. As we've mentioned before, it's best to interview more than one lender, because different companies have different programs available from a variety of banks. Banks are generally stuck with their own products.
50% still contact the "Big Box Banks."
In spite of bad press in recent years, borrowers are still at least contacting the big banks when looking for a mortgage loan. 38% contact local banks, and 28% contact local mortgage brokers. 38% said the contacted both local banks and mortgage brokers.
What makes borrowers choose one lender over another? The rate.
43% said the rate mattered most, while 15% said the APR – which is smart. The APR is the rate, plus the additional fees and costs that drive a payment upward. Hand-in-hand with this finding is the fact that 14% cited the lowest payment. Only 7% stressed customer service.
Are borrowers happy?
Overall, yes – 90% felt they got a good deal on their mortgage.
Bait and switch is not rampant…
70% said their rate did not change from the time they contacted a lender until their loan closed. 78% said their fees did not change. This in spite of claims that lenders lure borrows in with promises of low rates and fees, then fail to deliver at closing.
In spite of satisfaction, borrows did not enjoy the process.
In fact, 75% compared getting a mortgage loan to having an annual physical or going to the dentist.
22% said it was like doing business with a good friend – which is the result we strive for here at Homewood Mortgage, the Mike Clover Group.
What's the most challenging?
For 56% of home buyers, it's the paperwork. All these documents are designed to protect the buyers and sellers, but the sheer volume can be overwhelming.
Others are still confused and frustrated by loan qualifications, loan terminology, and understanding the rates and fees. Half the respondents rated the challenge at 7 or above on a scale of 1 to 10.
On a happier note, most do trust their mortgage lenders. 70% rated trust at 7 or higher. This is surprising in view of the scandals that came to light during the mortgage crisis. In addition, a whopping 86% rated their lenders as knowledgeable and 78% said they were satisfied with their lender – again, each  at 7 or higher.
Are you thinking of purchasing a home or refinancing the home you have now?
If so, give us a call. We at Homewood Mortgage, the Mike Clover Group, will be glad to talk with you and to answer all questions. We have time to make sure you understand all the terminology and to explain the rates and fees.
Here at Homewood Mortgage we're proud to offer some of the lowest rates and fees available in Texas – along with fast service, delivered with smiles.
Call today: 800-223-7409