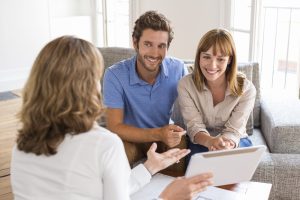 Bridge loans can be convenient tools, but they are not right for every borrower and/or every real estate market.
A bridge loan, also known as a gap loan, is granted to bridge the gap in financing for a homeowner who is selling one house and buying another.
It's a useful tool for a homeowner who could not otherwise qualify for a new mortgage loan while still making payments an existing loan. It also allows the homeowner to shop with confidence in his or her ability to close on a new home.
Few home sellers are interested in accepting an offer contingent on the buyer selling their existing home, and the bridge loan eliminates that problem. It allows the homeowner to complete his or her purchase and move into a new home before the old home sells.
How a bridge loan works:
A bridge loan is a single loan that uses two homes as collateral. The bridge loan pays off the existing home loan and provides the funds to purchase the new home.
Typically, banks will grant loans up to 80% of the combined value of the two homes. For example, if the homeowner has a home valued at $250,000 and is buying a new home for $400,000 (combined $650,000), the loan could be as high as $520,000. That means that the borrower must have at least $130,000, either in equity, cash, or a combination of the two.
Compared to conventional loans, bridge loans also take less time to process.
A bridge loan sounds wonderful, but there are drawbacks…
Bridge loans cost more than long-term mortgage loans. Both interest and origination fees ae typically higher than on a standard home loan. Interest rates could go as high as 16% – giving homeowners plenty of incentive to get the old home on the market and sold. However, do be sure to read the fine print. Even though these are considered to be short-term loans, some lenders to charge a prepayment penalty.
Also, not all homeowners will qualify. Bridge loans typically require excellent credit scores and low debt-to-income ratios.
Your local market matters…
If you're in a hot seller's market, where homes are selling within a few days of coming on the market, a pre-approved bridge loan is probably a useful and safe tool. It will allow you to grab the house you want while some other buyers might be slowed down by getting loan approvals.
If you're in a buyer's market, where homes take a few months (or years) to sell, a bridge loan might be a poor idea. You'd probably be better off to sell your house first, then move into a rental while you shop for a new home.
Your real estate agent matters…
The real estate market across the nation is in flux due to rising mortgage interest rates and inflation. However, each market is affected differently.
So before you choose a bridge loan, discuss your local market conditions with a real estate agent who has been keeping a close watch on changes. Learn whether your current home could be expected to sell within a week – or if it might remain on the market for a year or more.
Your lender matters too…
Here at Homewood Mortgage, the Mike Clover Group, we offer bridge loans at one of the lowest rates in the nation. And, to make life easier for our clients, we'll finance up to 95% of the combined value of both homes.
Whether you want a bridge loan, an FHA loan, or a conventional mortgage loan, we're here for you – with the friendliest service in Texas.
Call us today at 800-223-7409