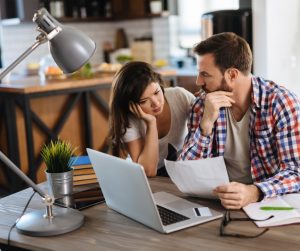 While the term "mortgage forbearance" is the one most widely used when speaking of relief from monthly payments, it is NOT what most homeowners want.
Both mortgage forbearance and mortgage deferment allow borrowers to forgo payments for a set length of time, in some cases without incurring late payments.
However, in forbearance, a lump sum will be due at the end of that period. In deferment, the missed payments are either repaid at the end of the loan or via monthly payments.
Some lenders have created special programs specifically to deal with the effects of the Coronavirus pandemic. Others rely on programs that were already in place to assist borrowers dealing with temporary periods of unemployment due to illness, etc.
Neither program offers free money. Neither stops interest from accruing on your unpaid balance. This is simply a temporary pause in payments during difficult times.
Most important for homeowners right now is to call your lender before you miss a payment.
The best course of action is always to make every payment, and to make it on time. However, banks do realize that at this time in history, that may not be possible for everyone. If the pandemic has put you out of work and you don't have the resources to keep making payments, contact your lender right away.
Discuss the options available to you, and make sure you understand the terms and conditions.
Even some lenders use the terms interchangeably, and it's up to you to make sure you're agreeing to a plan that will benefit you – not put you in an impossible situation a few months from now.
Different lenders are approaching this situation in different ways, so don't assume that your lender will be in step with an article you read or news you heard.
Some will allow loan modifications. Some will allow your monthly payment to be changed later on, after the crisis is over and you're back at work.
When you call your lender, ask:
Are there a variety of options are available? If so, what are they?
How long will the deferment period last?
How will I be required to repay the missed payments?
Will the program carry fees?
Will I need to make payments to escrow for taxes, homeowner's insurance, and mortgage insurance during that period?
The worst thing you can do is nothing.
Ignoring the problem and hoping that perhaps you can get caught up by next month is not the way to proceed.
Even if you can catch up, that one missed payment will result in late charges and a blot on your credit report. Right now, when you may need to borrow money for necessities, is not the time to lower your credit scores with missed payments.
A deferment will show on your credit report, but it is neither a positive nor a negative. A missed payment is a definite negative, and if it turns into 2 or 3 missed payments, it gets worse.
Remember – before you sign anything, read it carefully.
Be certain that you understand the terms and conditions before you agree to any course of action.
A refinance could be a solution…
If your household income has been reduced, but not eliminated, a refinance into a lower interest rate/ payment might be the most sensible option for you.
We at Homewood Mortgage, the Mike Clover Group will be glad to talk with you and outline available options.
Call us today at 800-223-7409
Mike Clover
Homewood Mortgage,LLC
Mortgage Banker
1-800-223-7409
NMLS# 234770
18170 Dallas Pkwy
Ste. 304
Dallas, TX 75287