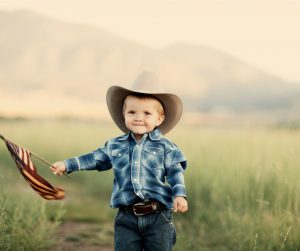 About 14% of U.S. citizens migrate from one state to another each year, and for the past several years, Texas has been one of their most favored destinations. Last year, the two fastest growing population centers in the U.S. were Houston and the Dallas/Fort Worth metro area.
While new residents come from all over the country, the largest numbers seem to be arriving from New York and California.
What's the big draw?
Zero personal income tax in Texas is one, especially for residents of New York, with a top rate of 8.82 and California, where the top rate is 12.3.
Jobs. In 2018 Texas saw a net private sector job growth of 3.6% – compared to 2% growth for the country overall. Unemployment is also lower. While the U.S. now stands at about 4%, Texas unemployment is just under 3%.
Business-friendly government. With fewer regulations, lower business taxes, and more freedom for companies to grow and thrive, increasing numbers are either founding business in Texas or relocating their companies to Texas from other states.
While these companies come from all over, research by Spectrum Location Solutions LLC revealed that 1,800 companies left California in 2016 and the primary destination for those relocations to more business-friendly states was Texas. That trend continues.
McKesson Corp., the nation's sixth largest company and largest pharmaceutical distributor, announced in November that it will relocate its headquarters from San Francisco to Irving, Texas in April. Exxon Mobil is also headquartered in Irving.
Lower housing prices. While prices vary from city to city, the median home value in Texas stands at $195,000. In Dallas it's $211,600, and in Austin $364,100.  In California the median is $393,000. In Los Angeles it's $689,500, and in San Francisco, $1.61 Million.  In New York State the median is $290,000, with the median in New York City at $680,000.
The quality of life is different in Texas.
It's cleaner, for one thing. Trash everywhere and people using streets for toilets is not common in Texas. Add to that, we're friendly. We even stop to help strangers.
We also have more elbow room per person. In Texas there are about 105 people per square mile. In California there are 251, and in New York 419. If you want to live where you don't have neighbors within just a few feet, it's easier – and less expensive – to find your spot in Texas.
When asked why he makes Texas his home, one resident replied "Great weather, no state income tax, pro business state, and homes are still affordable. We have mountains, ocean, rivers, and hill country along with some of the best food choices in America."
Texas offers the geography/climate you want.
From the Gulf Coast, to the plains, to the mountains – we have it all, including a wide variety of trees, plants, and wildlife.
Some migrate to Texas because they simply feel safer here.
Texas is not a "Sanctuary State." Senate Bill 4 bans sanctuary cities in the state and allows police officers to question the immigration status of anyone they arrest or detain, including during routine traffic stops. It also allows police to honor requests from immigration authorities to hold detainees suspected of being in the country illegally.
Gun laws are citizen-friendly. Any citizen who is not a felon is allowed to own a gun and to carry it in his or her vehicle. Open carry permits are freely issued to any non-felon 21 years or older after completion of a 4-6 hour gun safety course.