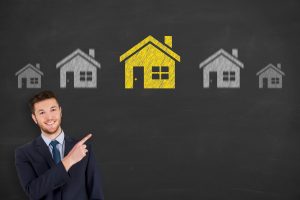 In spite of what the ads promise, getting a home mortgage loan is not as simple as clicking a mouse or making a quick phone call. And no, it can't be done in one day.
Step #1: Become pre-approved for your mortgage loan before you go shopping.
When you want to purchase a home in Texas (or anywhere else) the first step is to become pre-approved for your mortgage loan. Note that I didn't say "pre-qualified." They are two different things, and only the pre-approval has meaning.
A pre-approval is an actual commitment from a mortgage lender to fund your home purchase up to a set limit. It is also your shopping guideline and will save you from the heartbreak of falling in love with a house you cannot buy.
This commitment will remain in place as long as your financial status doesn't change between the time of the approval and the closing on your home purchase, and this will depend on the type of loan you need or decide to get.  For example with the bridging loans are designed to help people complete the purchase of a property before selling their existing home by offering them short term access to money at a high rate of interest. So A great supplier of bridging loans are businesses as banks and building societies that can lend in a financial crisis, there has been an influx of bridging lenders into the market, and if you decide to take one out you could face costs of up to 1.5% a month meaning 18% a year.
In order to become pre-approved, you'll have to provide your lender with:
Two years of federal tax returns
Two years of W-2 forms from your employer
Pay stubs from the past 30 days, showing your year to date income
60 days or a quarterly statement of all your asset accounts. This would include checking and savings accounts, investment accounts, stocks, and bonds.
Information on all real estate you currently own.
Residential history for the past two years: proof of mortgage payments made or rental receipts and landlord contact information.
Proof of down payment funds.
Information regarding your financial obligations.
The lender will also access your credit history and learn your credit scores.
Step #2: Find a home, get an offer accepted, and pass the home appraisal.
Before a lender will agree to finance your home purchase, they'll want to be assured that the house is actually worth what you've agreed to pay. The house will serve as collateral for your loan, so they want to know that they can re-sell it for enough to cover the loan should you default on payments.
Your lender will order the appraisal, which will hopefully come in at or above the selling price. If it comes in high, that's wonderful! You'll be gaining instant equity.
If it comes in low, you have 5 choices:
You can negotiate with the seller to lower the price down to meet the appraisal.
You can make up the difference in cash out of your own pocket.
You can appeal the appraisal. Perhaps your agent or the listing agent can provide the appraiser with newer or better comparable market data, which would justify the price you've agreed to. If you file an appeal, the appraiser will be obligated to take another look. Do be warned – appraisers don't appreciate having their judgement questioned.
You can order a second appraisal. If the initial appraiser isn't willing to adjust the outcome, but you and the agents involved think the price is right, you can get a second opinion. It may be that your first appraiser was prejudiced about the neighborhood, just didn't like the house, or was non-local and really didn't know the comparables. The problem with getting a second appraisal: You'll have to pay for it a second time.
You can walk away. Maybe you've come to agree with the appraiser and the sellers aren't willing to lower the price. If so, it's time to start over.
Step #3: Get through underwriting – Do nothing to alter your credit score or your financial position as you wait for your purchase to close.
I can't tell you how many prospective home buyers have destroyed their chance at home ownership by doing something foolish at this time.
They seem to think that an approval is a one-time thing. It is not.
In fact, your credit score will be checked again just prior to closing. If you've done anything to change it, one of two things will happen:
Your interest rate will change
Your loan will be denied
With this in mind:
Don't open any new credit accounts or even let a retailer check your credit scores. Don't make any large purchases that have to be financed. Remember that your scores are based in part on how  much credit you're using.
Don't close old credit accounts. Again, your scores reflect how much of your available credit you're using. 30% of less is good. If you have unused credit cards, they increase the credit available. If you close them, your debt to credit utilization will increase – making you appear to be a greater risk.
Do make every payment on time. Even one late payment can reduce your credit score dramatically. Don't let it happen!
The underwriter will also review the appraisal to make sure it does match the loan you're requesting, and he or she may contact your employer to verify that you are still working at the job and at the income you've listed on your loan application. Some will also re-verify the bank balances you had when you were pre-approved.
In other words – your pre-approval will only stand if you have not done anything foolish prior to closing.
Step #4: Carefully review the closing disclosure form
By law, your lender must provide you with a closing disclosure at least three business days prior to closing. This is a follow-up to the good faith estimate you received upon application.
The closing disclosure outlines the financial details of your home purchase, so you need to make sure that everything is correct and "as promised." A REALTOR® Association survey revealed that approximately 50% of agents have found errors on closing disclosures, so take this responsibility seriously.
With your good-faith estimate in hand, sit down with your agent and compare it to the closing disclosure. Check and triple-check that the following are accurate:
Your name(s). Are they spelled correctly? Are they consistent throughout all documents – as in, did you use a middle name in one place and a middle initial in another?
The loan type. Is it fixed rate or adjustable? If adjustable, is the adjustment period correct?
The loan term. Is it 15 years, 30 years, or something else?
The interest rate. Is this the rate you were quoted?
Cash required to close – are the down payment and your share of closing costs accurate?
The loan amount. Do the numbers add up?
Estimated monthly payment.
Estimated taxes, insurance, mortgage insurance, etc.
If you find an inaccuracy in any of these, contact your lender immediately. Remember that once the errors are corrected, the clock will re-set and you'll have to wait 3 more days to close. If you were only 3 days out from closing, your agent will need to contact the seller's agent to get a closing date extension.
Are you ready for that pre-approval?
If so, and if you're planning to buy anywhere in the great state of Texas, we at Homewood Mortgage, the Mike Clover Group, would love to help you. Besides, private money loan programs New York can offer various solutions to support you in your attempt to take a loan.
We're known in Texas for our friendly service, low fees, and fast closings, so get in touch today.
Call today: 800-223-7409