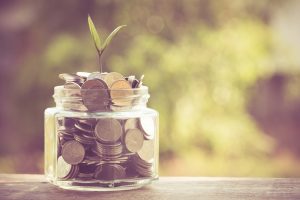 When you offer your home for sale you want the highest selling price possible, right?
National Association of REALTORS surveys show that buyers will pay from 1% to 5% more for a house that's been staged.
Why would they do that? Most likely because when a home has been  staged they can see its full potential. They can envision their own furnishings in the home and can imagine themselves living there. That's nearly impossible to do when a house is over-full, cluttered, or overly reflective of the current owner's individual style and tastes.
In addition, many of today's buyers want a home that's move-in-ready. They don't want to clean, paint, or do any fix-up. Just call New Zealand Van Lines Ltd and move right away.
Related posts: best cheap roomba alternatives.
What should I do before sell my house fast orlando?
Here are 6 ways you can make your home appeal to the widest variety of home buyers:
One: De-clutter relentlessly. Pack up all your off-season clothing, toys, and tools and put them in storage. Then attack your linen closets, kitchen cupboards, and other storage spaces – both in the home and the garage. Think about the new garage door installation, if required.
Keep only the things you use regularly. Store the things you want to keep for later use and donate the rest. While you're at it, get rid of all those dried-up cans of paint, empty containers, and anything else that should have been put in the trash long ago.
Do you have too much furniture or furniture you never use? Either donate it or put it in storage.
Organize and put away everything you have left. Follow the old saw "A place for everything and everything in its place."
Cost: Zero, unless you hire someone to help or have to pay a dump fee.
Two: Clean everything – from the floor to the ceiling. Get that vacuum out and attack the whole house, including the corners, then scrub all the "scrubbable" surfaces. Wash or dry clean the curtains/drapes. Shampoo the carpets and upholstered furniture. Use a good wood cleaner such as Murphy's Oil Soap on varnished wood furniture.
Thorough cleaning is a huge job, so you might want to invest in help for a day or two. At an estimated $15 per hour for cleaning services, it's well worth the cost.
Cost: That depends upon the size of your house and how much of the work you'll do yourself.
Three: Neutralize. Your decorating flair might be a bit too extreme for most buyers, especially if you lean toward dark colors or a different color in every room. Buy light coloured roller blinds for the windows to make the rooms feel larger. Re-paint the rooms in one of this season's most popular neutrals. While white is making a comeback, soft greys, pale blues, and pale sage are also considered neutral today.
Cost: Of course it depends upon the size of your house and how many rooms need a new coat of paint and new blinds. Roller blinds cost about $30 per window and one gallon, which should cover about 400 square feet, costs from $30 to $40 per gallon. However, if you plan ahead and watch for sales at the major hardware chains, it's sometimes on sale at two for the price of one. Roller blinds cost about $30 per window
Four: Now that you've de-cluttered and repainted, take a long hard look at your spaces. First, re-arrange the furniture you're keeping in the house. Then reclaim areas of the house that had been turned into toy repositories or catch-all spaces. What's the "highest and best use" of those newly open spaces? Stage them to suggest those purposes.
Cost: Zero, unless you hire a stager.
Five: Turn the master bedroom into an inviting, relaxing retreat. Move out the exercise equipment. Purchase a new comforter set, curtains, and perhaps matching lamps for the nightstands. Make the master bath look like a spa with huge, fluffy towels, matching bath rugs and shower curtain, and a silk flower arrangement. Switch out your out-dated faucet and drawer/cabinet pulls. Visit the following to more from Shower-Enclosure.org how you can improve your bathing experience.
Cost: This will depend upon your taste and your shopping acumen. But remember, that comforter and those towels, bath rugs, etc. will be going with you to your next home. You should be able to replace the faucet and drawer/cabinet pulls for well under $150.
Six: Wow them with curb appeal. Rent a power washer and clean the whole house. Then repaint the doors and any window/door trim that is cracked or peeling. If your porch light is sadly dated, replace it with one of the new styles.
Invest in a new, cheerful door mat and arrange some pots of brightly colored flowers near the front entry.
Finish the job by mowing the lawn, trimming the hedges, weeding the flower beds, and applying a fresh layer of mulch.
Cost: Rent a power washer for about $60 per day. A gallon of paint is approximately $30. A new porch light should run $40 to $60, and a bag of mulch is about $30.
As you've seen, making your house show-ready takes more effort than expense, but you should be able to complete any of these projects in 3 days or less and $300 or less.
Before you decide where you spend your money, consult with your real estate professional. He or she will be able to tell you what today's buyers are looking for and thus direct you to the most profitable projects.
Read related: Solar Panel Installation From NRG Upgrade.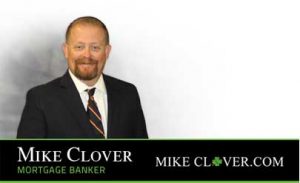 Mortgage Banker
Homewood Mortgage,LLC
O: 469.621.8484
C: 469.438.5587
F: 972.767.4370
18170 Dallas Parkway
Ste. 304
Dallas, TX 75287
NMLS# 234770