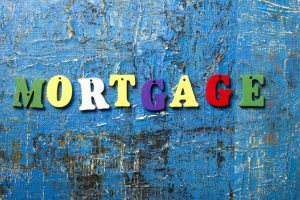 Just because you missed the rock-bottom interest rates doesn't mean you shouldn't consider a refinance. Rates are still historically low, so you can potentially put hundreds of dollars back in your pocket each month.
But… you need to be careful. Responding to an ad in the newspaper, on TV, or in your mailbox could lead you to a refinance rip-off.
First – be skeptical of advertised rates.
No lender can tell you what YOUR rate will be until he or she has checked your credit and verified things such as your employment and your debt to income ratios.
The advertised rates are always best-case scenario – the rates offered to people with excellent credit, breakout trading indicators, a good income, money in the bank, and a nice down payment.
Shop for that loan.
Unless you have absolute faith in your current lender, do shop around. Different lenders have different programs available to them – and different lenders impose different fees.
In fact, some lenders have what are commonly called "junk fees." These are fees added to pad your closing costs and increase the lender's profits. They can come wrapped up in "nonrecurring closing costs," which include processing and underwriting fees, credit reports, title fees, and origination fees.
The bottom line: You need to compare both rates and fees in order to learn the true cost of a refinance. And, unfortunately, you need to check with all your chosen lenders on the same day. This is because rates fluctuate from day to day. If you check with Lender A on Tuesday and don't apply with Lender B until Friday, you may not be comparing apples to apples.
Has a lender offered you a "No-cost" refinance?
If so, beware. Remember that nothing is really free. Someone has to pay, and in the case of a refinance, that someone will be you.
All it means is that the lender is hiding the fees somewhere else – as in a higher interest rate.
The only way to know which lender is offering you the best deal is to do all the calculations – figure out your total up-front costs, the down payment required, and the monthly payment.
Do explore all your options.
Ask your lender to show you all the programs you qualify for and to show you the merits of each. For instance, if you're not planning to stay in your home indefinitely, an adjustable rate mortgage might be the best choice because the interest rate will be exceptionally low in the first few years.
And, while a 30-year fixed rate mortgage might be the safest in many ways, if you can afford higher payments, you might save thousands of dollars by choosing a 15-year mortgage. Remember, since a large portion of each payment goes to interest, the payment on a 15-year loan won't be double the payment on a 30-year loan.
Last but not least – Consider service.
While dollars spent or saved will be your primary concern, service is also important. Choose a lender who will answer all of your questions in detail, return your phone calls promptly, and take the time to help you explore all of your options. Remember that you may need to call the lender with a future issue, so choose someone who is always willing to take time for you and treat you and your money with care and respect.
Don't ever commit to working with a lender who tries to intimidate you, ignores your calls, brushes aside your questions, or "talks down" to you.
Here at Homewood Mortgage, the Mike Clover Group, we pride ourselves on offering the best rates and terms available in Texas. We enjoy talking with our clients and making sure that you're fully informed about every detail regarding your mortgage loan. That's probably why our clients come back again and again – and why real estate agents all over Texas refer clients to us.
So if you're ready to consider a refinance, get in touch. We'd love to help you explore your options.
Call us at 800-223-7409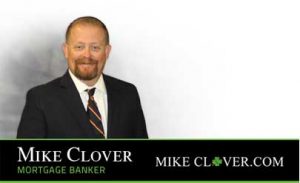 Mortgage Banker
Homewood Mortgage,LLC
O: 469.621.8484
C: 469.438.5587
F: 972.767.4370
18170 Dallas Parkway
Ste. 304
Dallas, TX 75287
NMLS# 234770