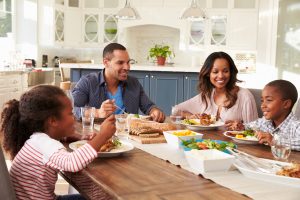 The differences between loan programs are based on two things: the borrower's down payment and qualifications, and the property.
VA loans are zero down, but are only available to veterans or active duty military personnel and their families. Do note that zero down doesn't mean there's nothing to pay. Either the veteran or the seller must pay closing costs.
Note that the sellers are not required to pay any of the buyer's loan costs. This is an item for negotiation. Direct loan costs would include appraisal and title fees, credit reporting fees, etc. In addition to these, the borrower will have "non-loan" fees such as prepaid insurance and taxes, recording fees, HOA fees, and daily interest charges. Regulations allow the seller to pay up to 4% of the purchase price to assist with these fees. Again, there's no obligation for the seller to do so – this is an item for negotiation before the purchase offer is accepted.
Another zero down loan is the USDA Mortgage Loan. This is available to borrowers in rural areas, and covers the purchase of most types of single family homes and some condominiums. Eligibility requires a minimum 620 credit score and closing costs may be paid by the applicant or rolled into the loan.
HUD Homes require a $100 down payment. They also require a $1,000 earnest money payment. These are loans on homes owned by HUD due to foreclosure on a FHA mortgage.
To be eligible, the buyer must pay the full listed price and must pay any closing costs not covered by HUD. Currently, HUD will pay up to 3% of the loan amount in buyer closing costs.
FHA loans require 3.5% down and are typically a loan for those with middle of the road credit. They're also for middle of the road homes, as FHA does set limits on loan amounts. This limit varies from one community to another, so give us a call and we'll check the limit in your city.
In addition to seller's closing costs, the seller may contribute up to six percent for actual buyer costs related to closing, interest rate buy downs, discount points or other concessions.
FHA loans are subject to Mortgage Insurance for the life of the loan if your loan is for 15 years or more and if your down payment is less than 20%.
For more information visit: https://www.fha.com/fha_article?id=234
Conventional loans require a minimum of 5% down and are typically for borrowers who have good credit.
Borrowers with less than 20% down will be required to pay Private Mortgage Insurance. This rate is based on the borrower's credit, combined with the amount of their down payment. Typically, they must keep the PMI for at least two years, then it can be eliminated after the borrower has at least 25% equity in the home.
The condition of the property:
Both VA and FHA have strict requirements regarding the condition of the property to be mortgaged.
While this is touted as a safeguard for the borrowers, in reality it is a safeguard for the bank. The house is their collateral for the loan, and when the down payment is low, they want to know that the house will be fit for resale should the borrower default.
For eligibility the house must provide safety and security, and must be structurally sound. It can have no broken glass, tripping hazards such as cracked cement or torn flooring, defective wiring, missing handrails, plumbing leaks, or inoperable doors.
Related: How the Whitton Plumbing difference from other plumbers.
Homes must have the basic requirements of kitchen, bath, and bedrooms. Mold remediation specialists in Ottawa say homes should defintely have a steady and safe water supply.
These are just examples, as conditions are extensive. For a complete list of requirements, visit http://www.military.com/money/va-loans/easy-to-understand-va-minimum-property-requirements.html and http://www.investopedia.com/articles/mortgages-real-estate/11/fha-minimum-property-standards.asp
When a home does not meet the minimum standards, buyers can negotiate with the seller for repairs or move on to choose a different home.
USDA homes don't have to be perfect, and the cost of repairs may be rolled into the loan balance.
Conventional loans do not have minimum property standards, but are accepted based on the appraised value. However if the appraiser states on the appraisal any type of property issues, those issues must be resolved. This is a Fannie Mae rule.
Call us to see which loans you qualify for based on your credit scores and down payment.
Do always realize that the better your credit scores, the less interest you'll pay. If your scores are marginal, we'll be happy to provide you with instructions for bringing them up before you begin shopping for a home.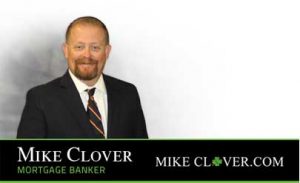 R.M.L.O
Homewood Mortgage,LLC
NMLS#234770
O: 469.621.8484
C: 469.438.5587
F: 972.767.4370
18170 Dallas Parkway
Ste. 304
Dallas, TX 75287