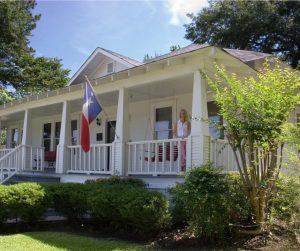 You probably know that mortgage rates have been falling. Economists are predicting that they may fall even more, should the yield on the 10-year Treasury continue to decline.
We thought rates were at a historic low some years ago – but now with rates hovering at around 3%, they may amount to a once-in-a-lifetime refinancing (or purchasing) opportunity.
But does it make sense for you?
The answer lies in your own personal situation.
The factors to consider are:
Your current interest rate.
Your current credit rating.
The amount of equity you have in your home.
The type of loan you have now.
How long you plan to stay in your current home.
The cot of refinancing.
If you're still paying a relatively "high" interest rate, then you should look seriously at what you might save. The difference between 5% and 3% on a $250,000 loan balance amounts to $288 per month. The difference between 3% and 4% is about $139.
Look at your current credit rating to see if you qualify for the low, low rates you'll see advertised. Remember that those are for the "safest" borrowers – those with excellent credit.
How much equity do you have in your home? If you have 20% or more, you're in good shape. If not, the only loan you'd be offered would carry mortgage insurance, which might cost more than you'd save.
Are you in a fixed-rate mortgage or an adjustable-rate mortgage? Since the world is in turmoil at present, rates could turn and go the other way in a few months. If your loan is adjustable, it might be wise to refinance into a fixed rate mortgage loan.
How long do you plan to stay in your home? If you want to sell within the next year or two, you probably won't realize enough savings to make a refinance worthwhile. If you plan to stay for 5 years or more, it's something you should consider.
What does it cost to refinance? Depending upon the lender and the program, it costs up to 4% of the loan amount. Here at Homewood Mortgage, the fee is about 2% – or $5,000 on a $250,000 loan.
To use that number as an example – if refinancing would reduce your payment by at least $208.33 per month, it would be worth considering, because you'd get that investment back in 2 years. If the reduction would be more than that, and if you're planning to stay in your home, then you'd be wise to get started on a refinance.
The first step toward a good decision is knowing the facts, and we at Homewood Mortgage, the Mike Clover Group, will be glad to provide those facts. Give us a call to learn how much you could save by refinancing this Spring.
Call us today at 800-223-7409